What's the environmental cost of flying halfway round the world to say 'I do'?
For many of us, green is definitely the new black, but all that goes out the window when it comes to destination weddings, writes Rose Stokes. So why are they still so popular?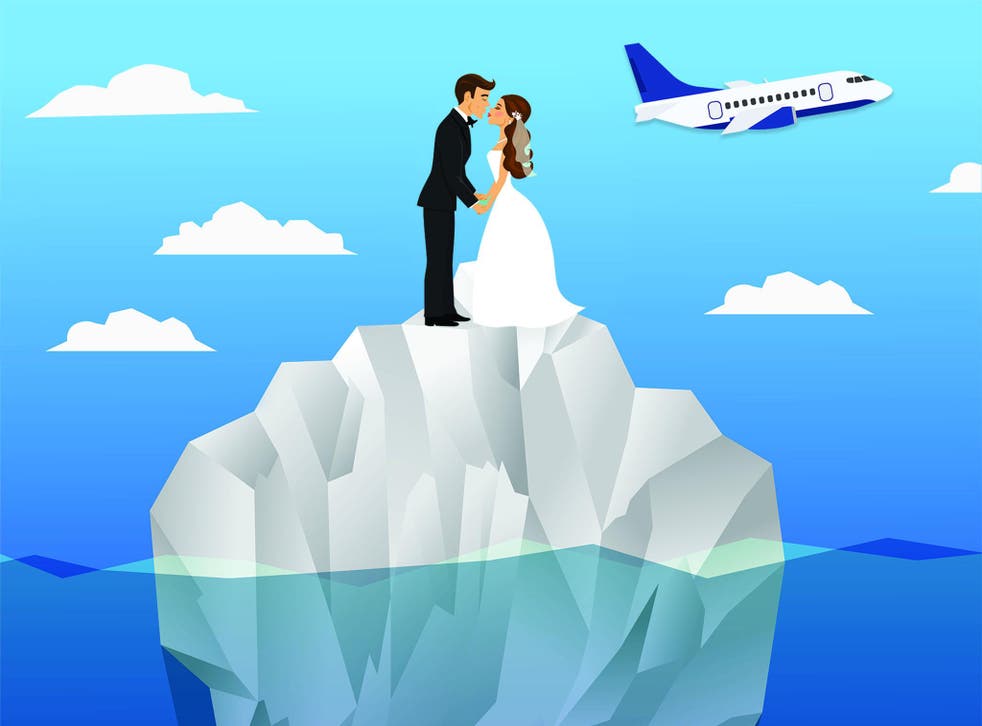 Have you ever wondered how weddings and climate change are connected? It's not as intangible as you might think.
This summer saw worldwide coverage of the Amazon rainforest in flames, bringing harrowing images and a necessary jolt of realism about the scale of the problem to our television screens and social media feeds. It brought the news that the polar icecaps are melting at an unprecedented rate, that we're hurtling towards not one but four environmental tipping points (where the damage wrought on the planet by humans is deemed irreversible) and that 50 per cent of all living species could become extinct by 2100. It's easy to feel overwhelmed.
At the same time, our social media feeds were alive with post after post of beaming couples celebrating their exciting futures together in exotic destinations, posing on beaches in Bali, vineyards in Tuscany or chapels in Las Vegas.
Join our new commenting forum
Join thought-provoking conversations, follow other Independent readers and see their replies