Israeli demolitions and police raids on Palestinian towns 'threaten public health' as coronavirus cases soar
Israel has enforced some of the strictest measures to stem the spread of Covid-19 – but how can Palestinians and Arab citizens stick to quarantine rules when their houses are being demolished and they are homeless. Bel Trew in East Jerusalem on an already controversial policy that is now endangering lives
Saturday 28 March 2020 00:05 GMT
Comments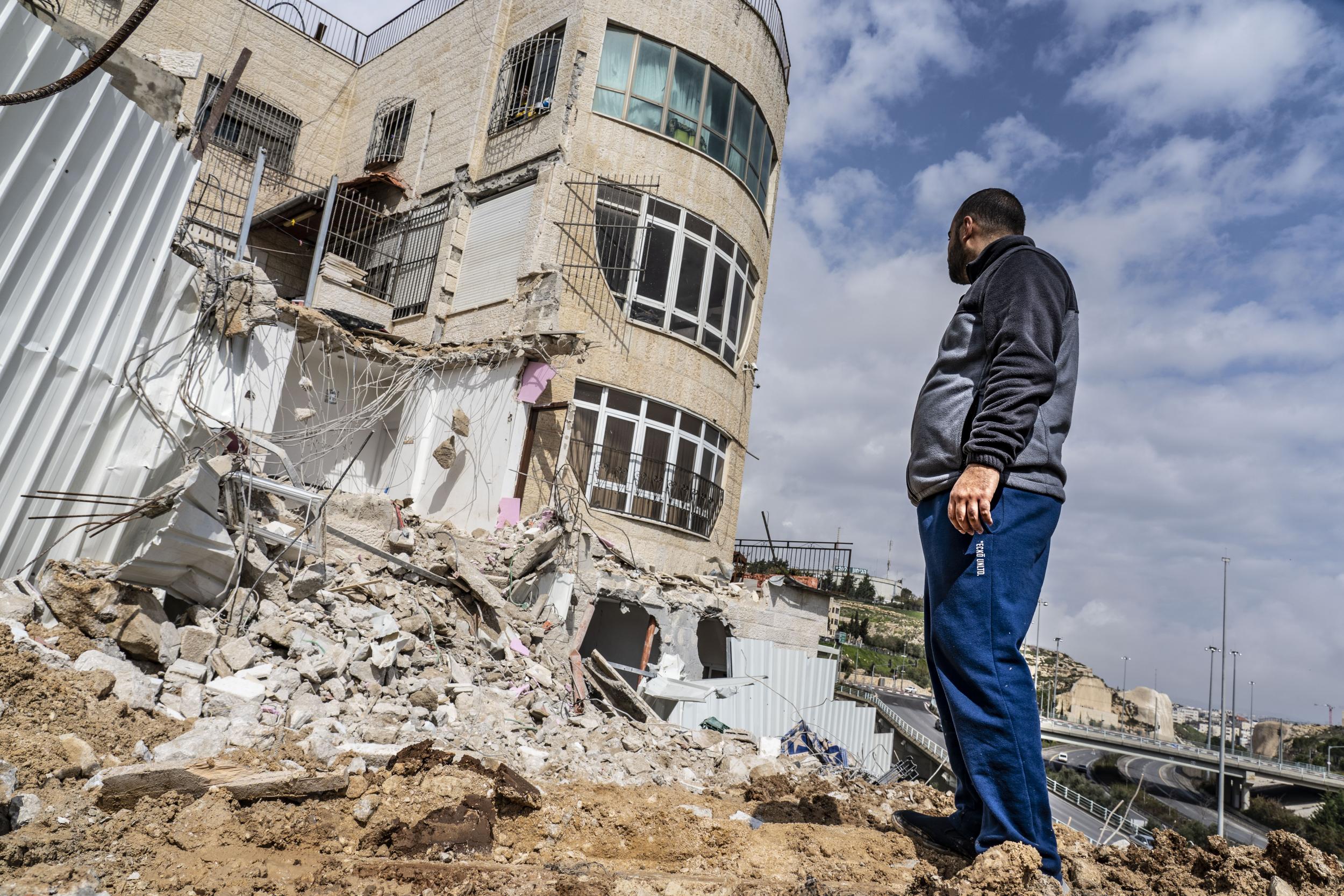 The Palestinian newlyweds were first worried about where they were going to live when the Israeli authorities made them demolish their home in East Jerusalem earlier this month. Now, amid a surge in cases of the coronavirus, Mohamed, 26, and his bride fear they cannot protect themselves against the spread of the deadly disease. The family was given a deadline of the first week in March to demolish their new home or pay 120,000 shekels (£27,000) for the Israeli authorities to do it, which they could not afford. And so, Mohamed spent thousands of dollars hiring a bulldozer to hack down the flat he had just built a few weeks ago.
The demolition has also left metre-wide holes in the bedroom walls of Mohamed's cousin's house, gaps that the Israelis have forbidden them from filling. It has forced Mohamed's cousin Moussa, 34, his wife and their five children to sleep on the floor of the living room in freezing weather, as rain floods in through the yawning cavities.
The damage has made it near impossible for the extended family, which lives in the same compound, to follow Covid-19 social distancing rules and self-quarantine regulations. The measures, which have been rolled out across Israel, the Palestinian Territories and the world, order people to separate themselves and stay at home except if completely necessary.
Join our commenting forum
Join thought-provoking conversations, follow other Independent readers and see their replies