My nephew was killed in Nigeria for wanting Biafra's independence
As calls come from around the world to end the brutality of Nigeria's controversial special anti-robbery squad, Solomon Uchenna Egbo remembers his nephew
Saturday 28 November 2020 14:57 GMT
Comments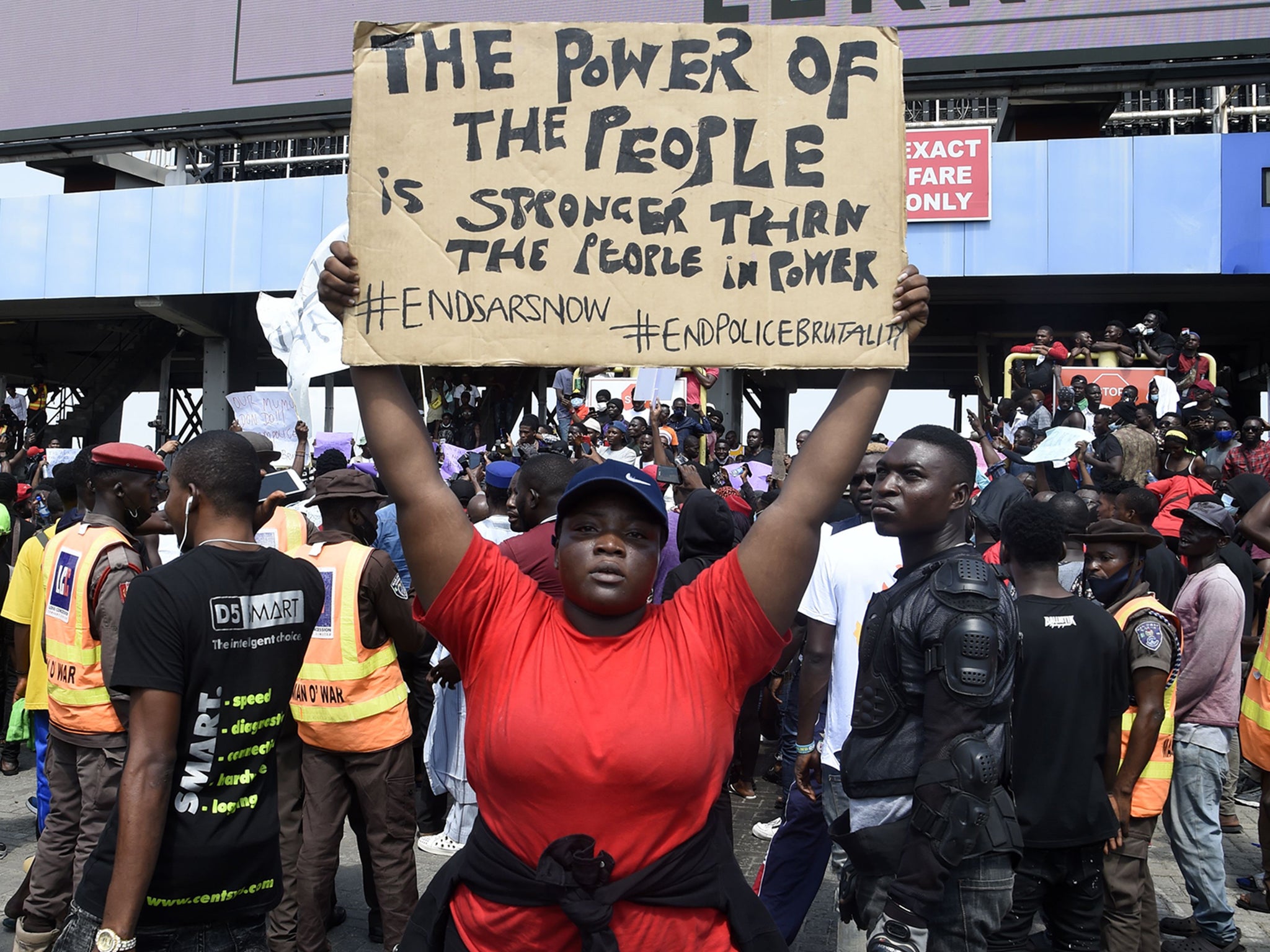 Nothing will happen to you. You will survive, brother," said one of the friends of my nephew as he lay on a hospital bed with two bullet wounds in his back. Another showed the scars from a similar wound to prove it. But my nephew didn't stand a chance. There was nothing the hospital could do. 
He died on Thursday 22 October at 6pm. Bullets fired randomly by the police into a crowd killed him. His friends looked on in disbelief. They broke the news to his parents. At 8pm my mother phoned me.
My nephew was 24 years old.  His name was Chukwuebuka Aneke. I had not seen him for the best part of a decade because I must live in exile from my homeland, Biafra Land, annexed by Nigeria after the terrible war of 1967-1970. I believe in a free Biafra Land and therefore I cannot live in my home country and share the day-to-day goings on of my family. I wasn't there when Chukwuebuka was shot. As is our custom, the funeral was the following day. I sat numb as I watched the video of the burial that I was sent. Chukwuebuka friends broken and devastated. This time it was Chukwuebuka. Who would be next?
Join our commenting forum
Join thought-provoking conversations, follow other Independent readers and see their replies