The genocide and inhumane tactics that characterised the Biafran war
The Nigerian civil war, which ended 50 years ago today, came to define post-colonial Africa. But it was the images of Biafra's starving people that came to symbolise the horror of modern warfare, writes Kevin Childs
Tuesday 14 January 2020 18:36 GMT
Comments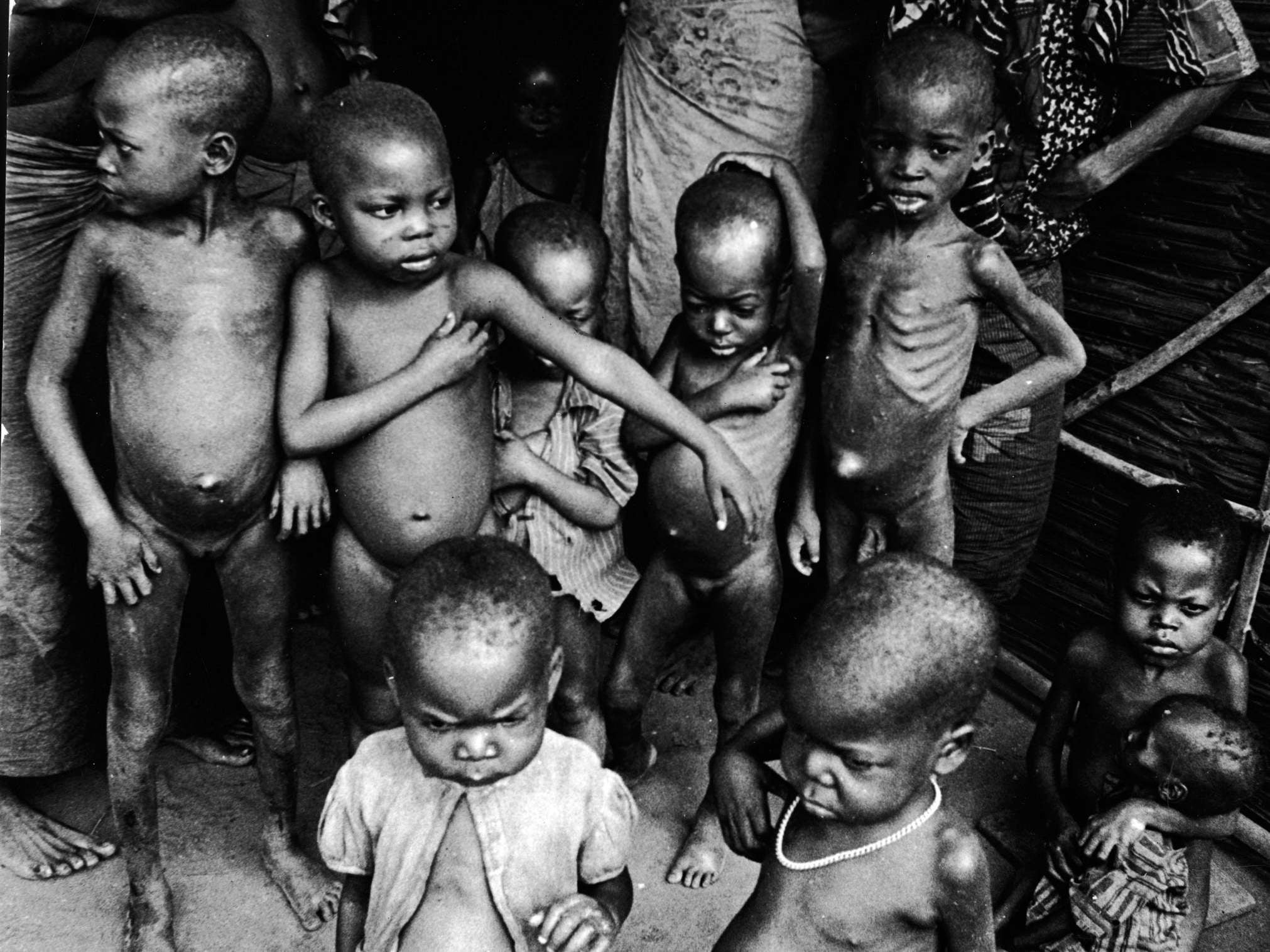 A photograph taken in April 1968 by the British photojournalist Don McCullin shows a young Biafran soldier carrying a wounded comrade from an encounter with the federal Nigeran army during the Biafran war. He looks at the camera. Hardly acknowledging McCullin's presence, he is intent on what he has to do; there is no particular emotion on his face – perhaps recognition, though even that is passing.
But this is a child, maybe 13 or 14 years old, his wounded comrade even younger. Possibly one of the earliest images of a phenomenon that has come to haunt African conflicts and the continent itself, the photograph indicates that this is a war into which the entire population was drawn – men, women and children – a war, some have said, for existence.
The Biafran war, which formally ended 50 years ago today, came to define post-colonial Africa for many in the west. Images of determined young Biafran soldiers eager to fight the might of the federal Nigerian army with woefully inadequate supplies of arms mingle with pictures of starving children – stick-like limbs, protruding bellies, sad, soulful eyes – and emaciated mothers clinging to dead or dying babies. They were the victims of a concerted effort to starve the population of Biafra into submission or extinction. It was a tragedy on so many levels.
Join our commenting forum
Join thought-provoking conversations, follow other Independent readers and see their replies