Justice for all: The legal avengers trying to punish the most powerful for their heinous crimes
Donald Trump hates it, other world leaders are dismissive of its authority. But the reach of the International Criminal Court is expanding from lowly ranked offenders to brutal heads of state. 'You can't start with a shark if you can't handle a sardine,' Borzou Daragahi is told
Friday 18 December 2020 08:40 Comments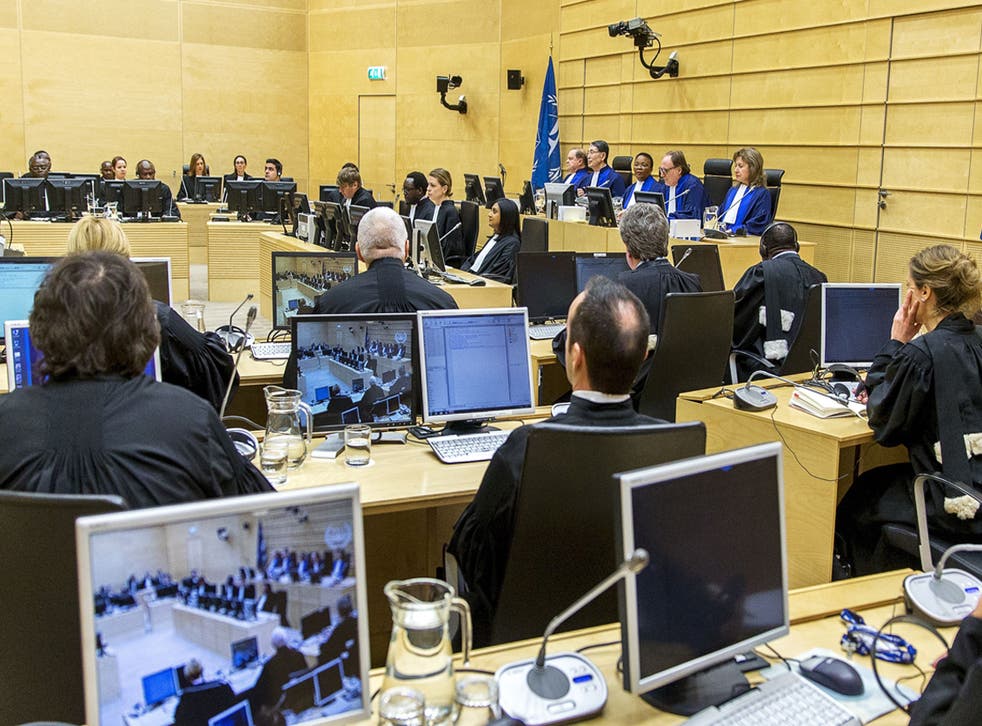 At The Hague, the president of Kosovo, dragged from his office, shows up before judges to face accusations of war crimes committed 20 years ago. In a courthouse in rural Germany, prosecutors are pursuing a case against two Syrian intelligence officers accused of torture and murder. And in France, jurists and legal experts are angling to bring a case against Dassault, the French arms manufacturing giant, for crimes against humanity in Yemen.
Across Europe, legal scholars, human rights attorneys and government prosecutors are pursuing cases against alleged war criminals like never before, expanding the boundaries of international law using novel arguments and cutting-edge legal concepts. The aims are to bring war criminals to account when they elude justice in their own nations, penalise private-sector wrongdoers who profit from the sales of instruments of war and suffering across the world, and, perhaps most importantly,  punish national leaders who generally enjoy impunity for ordering others to commit crimes.
It is less a movement than a series of disparate overlapping initiatives that have gained traction and momentum in recent years. They are drawing inspiration from each other, encouraged to act in a media-saturated era of heightened global sensitivity to war crimes that are now sometimes captured on smartphone cameras and distributed worldwide across social media networks.
Join our new commenting forum
Join thought-provoking conversations, follow other Independent readers and see their replies