Exclusive
'They'd all been arrested before but sharing a cell with an old white woman in a fancy red coat was a first'
In this exclusive extract from her new book, Jane Fonda recalls a night in a holding pen in Washington DC
Monday 07 September 2020 21:08 Comments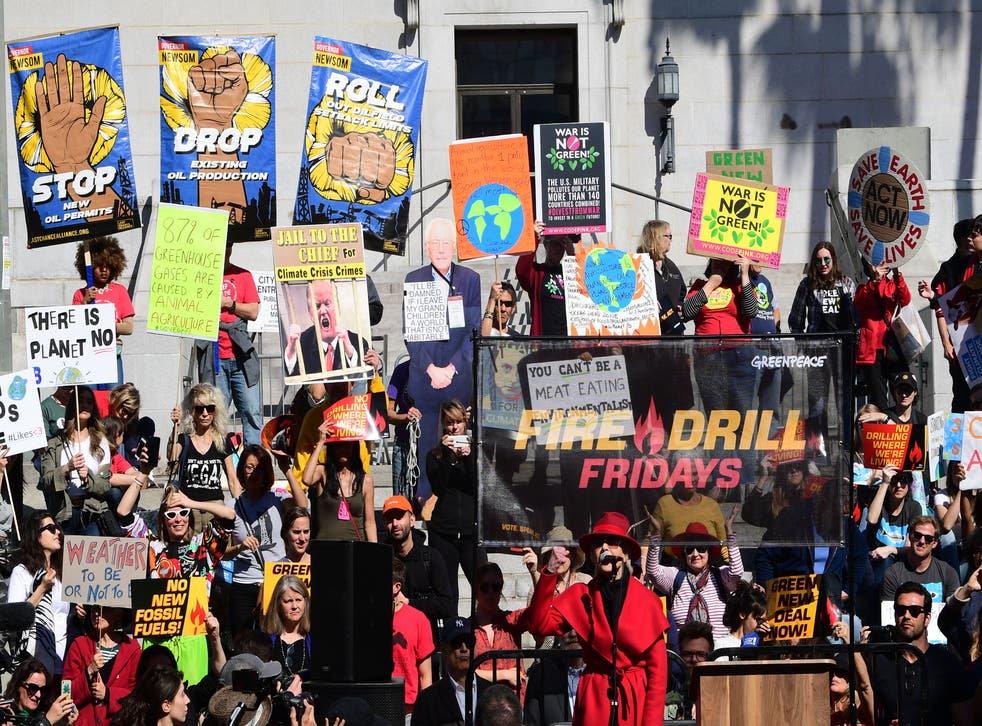 Jane Fonda has spent a lifetime on the protest line – fighting for feminist causes, indigenous issues and workers' rights. She was arrested during an anti-Vietnam war campaign and later publicly vilified for a photograph posing with an enemy anti-aircraft gun on a trip to the country, earning her the moniker "Hanoi Jane".
Now 82, the actress is still willing to take to the streets, this time to draw attention to the climate crisis. She has leveraged her celebrity status and deployed a strategy of nonviolent civil disobedience, aimed at jolting more people into action and rousing apathetic government and business leaders.
Her new book, What Can I Do?, published today, charts how she took an idea, formed during a hiking trip to Big Sur with friends Rosanna Arquette and Catherine Keener, and built it into a protest movement supported by millions around the world.
Join our new commenting forum
Join thought-provoking conversations, follow other Independent readers and see their replies