Why have we turned our backs on sacred outcast Julian Assange?
Nothing about his case is fair: his crime was simply to expose corruption. The press loved him, then abandoned him. We need to understand his banishment before it is too late, urges Patrick Lawrence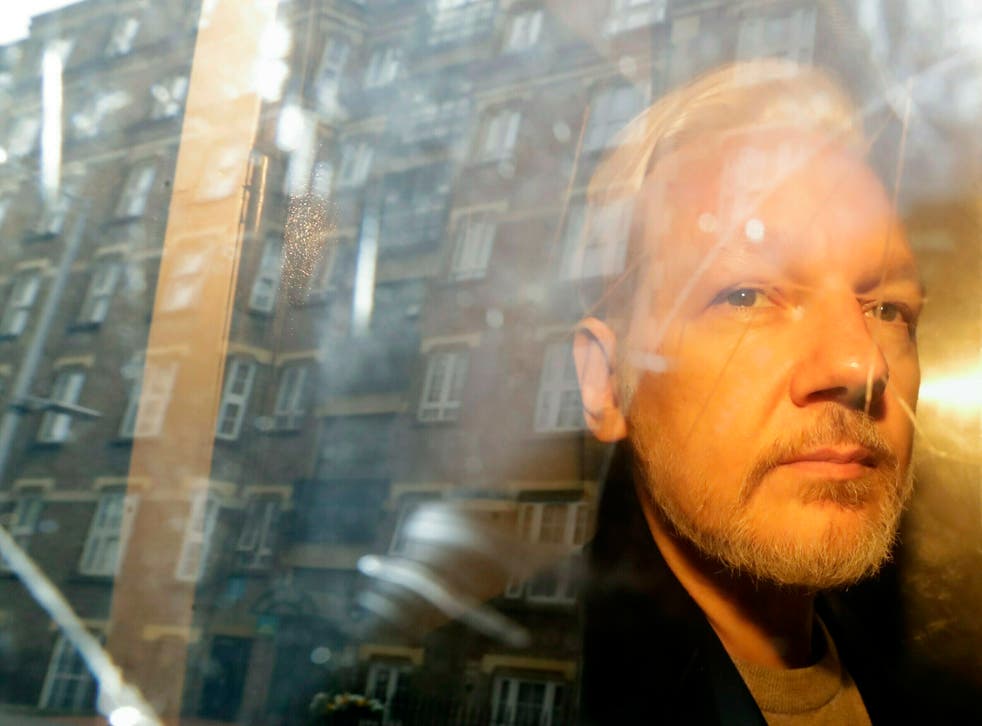 Of all the images of Julian Assange made public over the years, three are indelibly haunting, even if, as we look at them, their import comes to us subliminally. These pictures date to the spring and autumn of 2019, when the WikiLeaks founder was arrested and imprisoned in London as a British court considered an American extradition request. In all three, he is photographed behind a pane of glass, a little as if he were a sea creature in an aquarium — near, yet beyond our reach. In all three, he is confined in a security van about to take him away from crowds of press people, supporters and, we have to assume, some stray passersby.  
These are pictures of departures, then. When we look at them we find ourselves among those gathered at the scene and left behind. On the other side of the glass, with its strange reflections and refracted light, Assange is framed for us. He is remote within the frame, as figures in portrait paintings are remote. Even as he leaves us, Assange is already gone.
There is a Reuters photograph taken on 11 April 2019, the day Assange was arrested. Plainclothes police officers have carried him, corpse-like, down the steps of the Ecuadorian embassy in Knightsbridge. His hair is long and brushed back severely, and he wears an unruly beard. From the police van's window he offers a resolute stare. Handcuffed, he raises both forearms to manage a thumbs-up gesture. The band of a London cop's cap is visible behind him.
Join our new commenting forum
Join thought-provoking conversations, follow other Independent readers and see their replies