Katayoun Khosrowyar: Meet the Iranian-American athlete leading a football revolution
She grew up playing soccer in Oklahoma. Now she's head coach of Iran's under-19 national women's team. Katayoun Khosrowyar speaks to Negar Mortazavi about putting her university scholarship and lifestyle aside for the sake of the beautiful game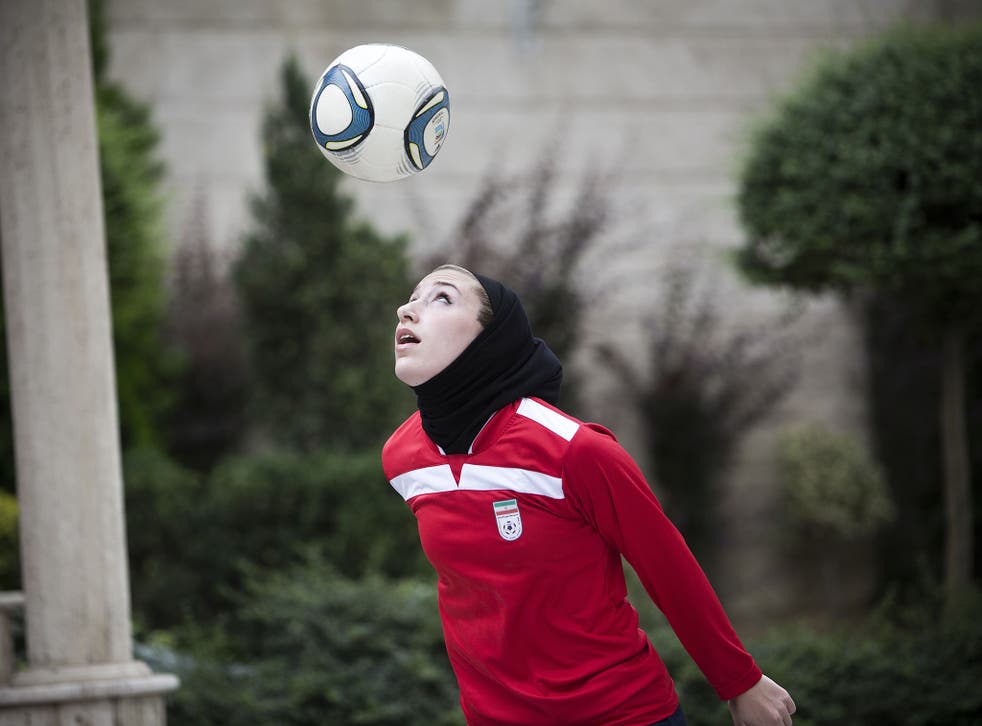 Women's sports have always been a sensitive issue in Iran. Since the 1979 revolution, there have been several bans placed on women's sports and on female athletes, including the mandatory hijab, which female athletes have to wear even during competitions.
But thanks to the perseverance of women and the help of progressive officials over the years, the restrictions have gradually eased, and women's sport has started to find its place in the Islamic republic. Various sports teams have emerged, a new generation of female athletes has gained prominence and international championships have been won against all odds. In 2016, 18-year-old Kimia Alizadeh made history by winning a bronze medal at the Rio Olympics, becoming the first Iranian woman in history to do so.
Katayoun Khosrowyar is another trailblazing woman in Iranian sports. The Iranian-American athlete grew up playing football in Oklahoma. But her Iranian roots eventually led her to Tehran, where she is now leading a football revolution as the head coach of the country's under-19 national women's team.
Join our new commenting forum
Join thought-provoking conversations, follow other Independent readers and see their replies