Who is Kim Yo-jong, the woman poised to take over North Korea?
The little we know about the life of Kim Jong-un's younger sister shows she has not only survived but prospered in a country shrouded in secrecy and governed by paranoia, writes Kim Sengupta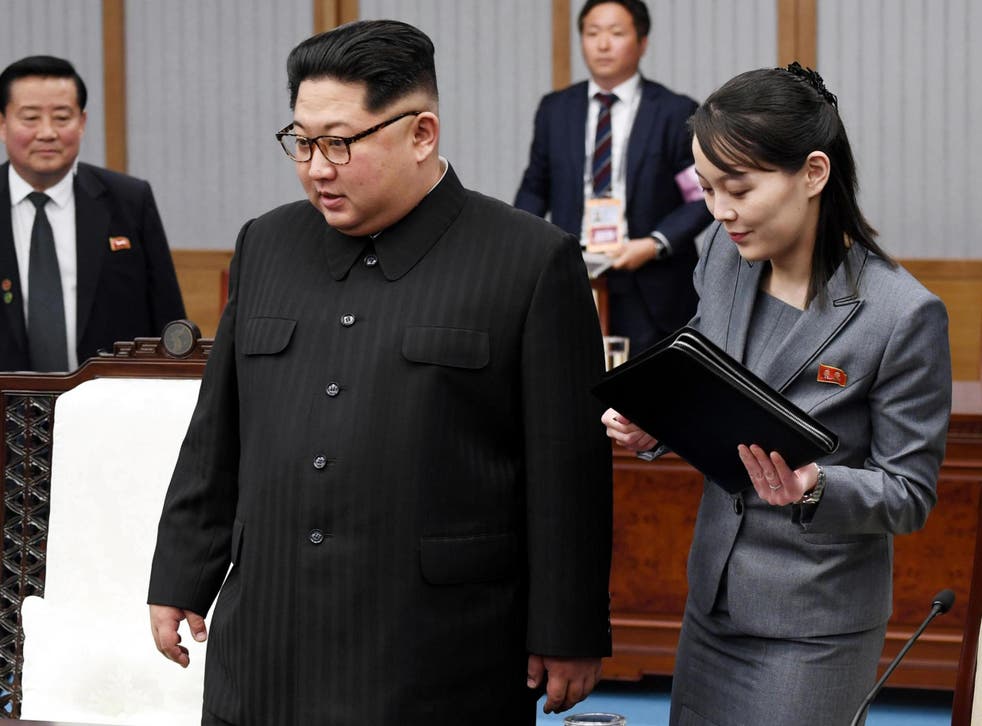 It's the little things which appeared to show the closeness between brother and sister. As Kim Jong-un lit up a cigarette during a visit to China, Kim Yo-jong came up cupping a crystal ashtray in her hands. As North Korea's leader was about to sign an agreement with Donald Trump at their much publicised Singapore summit, she quickly handed him his own pen to replace the one provided by officials.
But these seeming gestures of endearment between North Korea's leader and his sister are said to have had another purpose. They were to ensure that the DNA of the ruling family – the semi-mythical Paektu bloodline – could not be collected by foreign governments.
These incidents were glimpses of the efforts made by the leadership of this very secret state to protect itself from all kinds of perceived threats, and also that of the role played by 32-year-old Kim Yo-jong to safeguard the dynasty.
Join our new commenting forum
Join thought-provoking conversations, follow other Independent readers and see their replies