The environmental costs of fashion are too high – we must consume less or it could be the death of us
It takes 7,500 litres of water to make a single pair of jeans. As London Fashion Week kicks off, Lizzie Rivera looks beyond the glitz of the front row and finds a ticking time bomb
Tuesday 10 September 2019 17:16
comments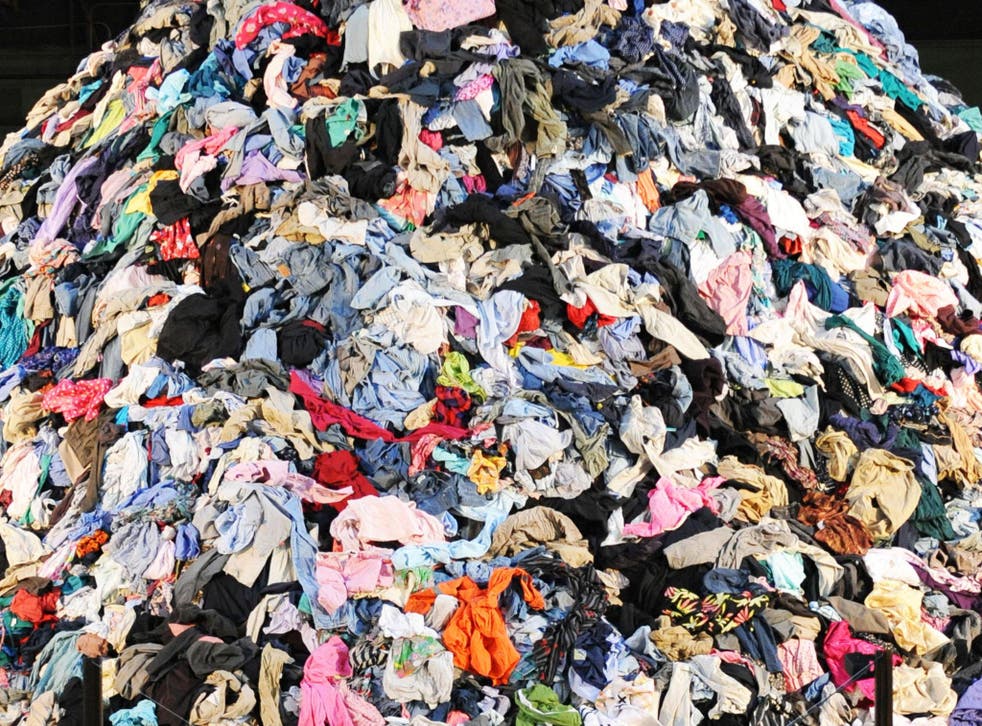 September is always show time in fashion; the month to obsess over the trends of front-row celebrities as well as the catwalk. This year, it's also showdown time. London Fashion Week is going full steam ahead in the face of Extinction Rebellion's planned action to bring it to a standstill – the closing show is XR's staged funeral procession "to commemorate the loss of life due to climate and ecological breakdown".
There's little doubt who will win this battle. You don't take on a £1.5 trillion industry and expect to be victorious straight away. The British Fashion Council estimates that £100m worth of orders are placed across these five days, which won't be passed up lightly. However, if the status quo remains unchallenged we all lose the war. Fashion's most successful coup is to distract us from the devastation and waste that lie in the wake of its beautiful designs. The statistics of environmental damage are staggering. This year, the UN reported that fashion is the second most polluting industry in the world.
Despite controversy over this statistic, the impact of the industry is in little doubt. It is responsible for more carbon emissions than all international flights and maritime shipping combined. It takes around 7,500 litres of water to make a single pair of jeans. This is equivalent to the amount the average person drinks over seven years, yet we keep our clothes on average for just two years.
Join our new commenting forum
Join thought-provoking conversations, follow other Independent readers and see their replies