A fitting song of struggle and resistance to celebrate Daunte's life
The decision to sing 'Oh Freedom' at the funeral of Daunte Wright was an act of protest and defiance, observes Andrew Buncombe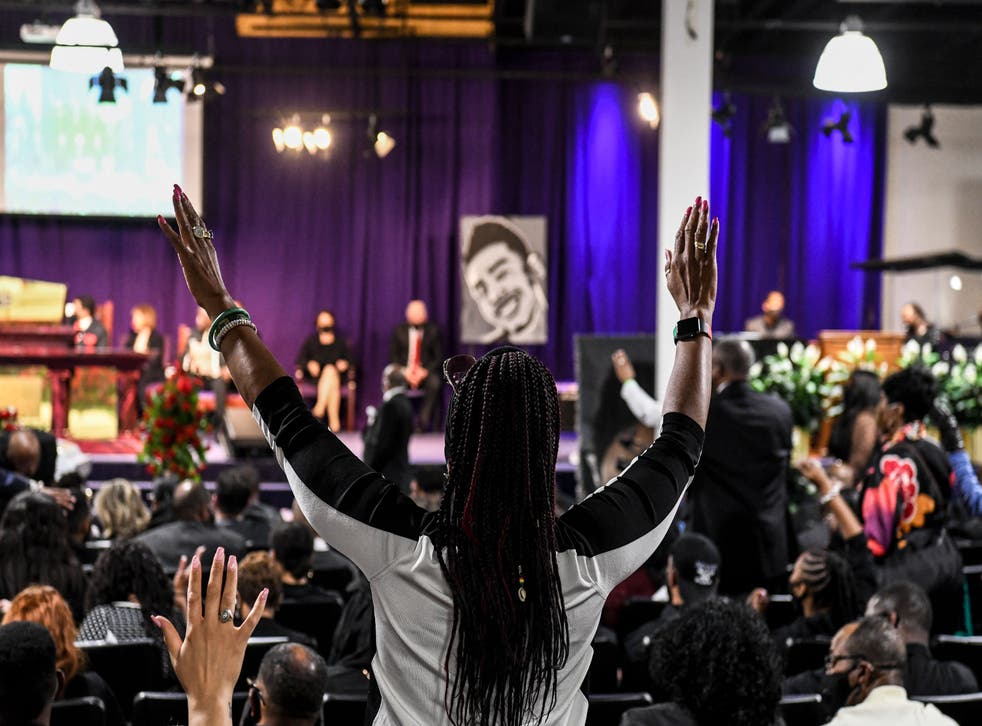 I
t gets going about 20 minutes into the service to honour Daunte Wright – the young man's face leaping from a screen on the stage and the bright stabs of an organ's swirl filling the church hall. People are still making their way in, and finding a seat.
"Oh freedom. Oh freedom. Oh freedom over me.
"And before I be a slave, I'll be buried in my grave.
Join our new commenting forum
Join thought-provoking conversations, follow other Independent readers and see their replies