Pigs 'burn from the inside out' in gas chambers: Why carbon dioxide is the meat industry's best-kept secret
Every bacon butty or ham sandwich comes at a price: the horrific and hidden suffering of the pigs – animals said to be more intelligent and sociable than dogs. Jane Dalton reveals a harrowing tale
Wednesday 09 October 2019 12:40 BST
Comments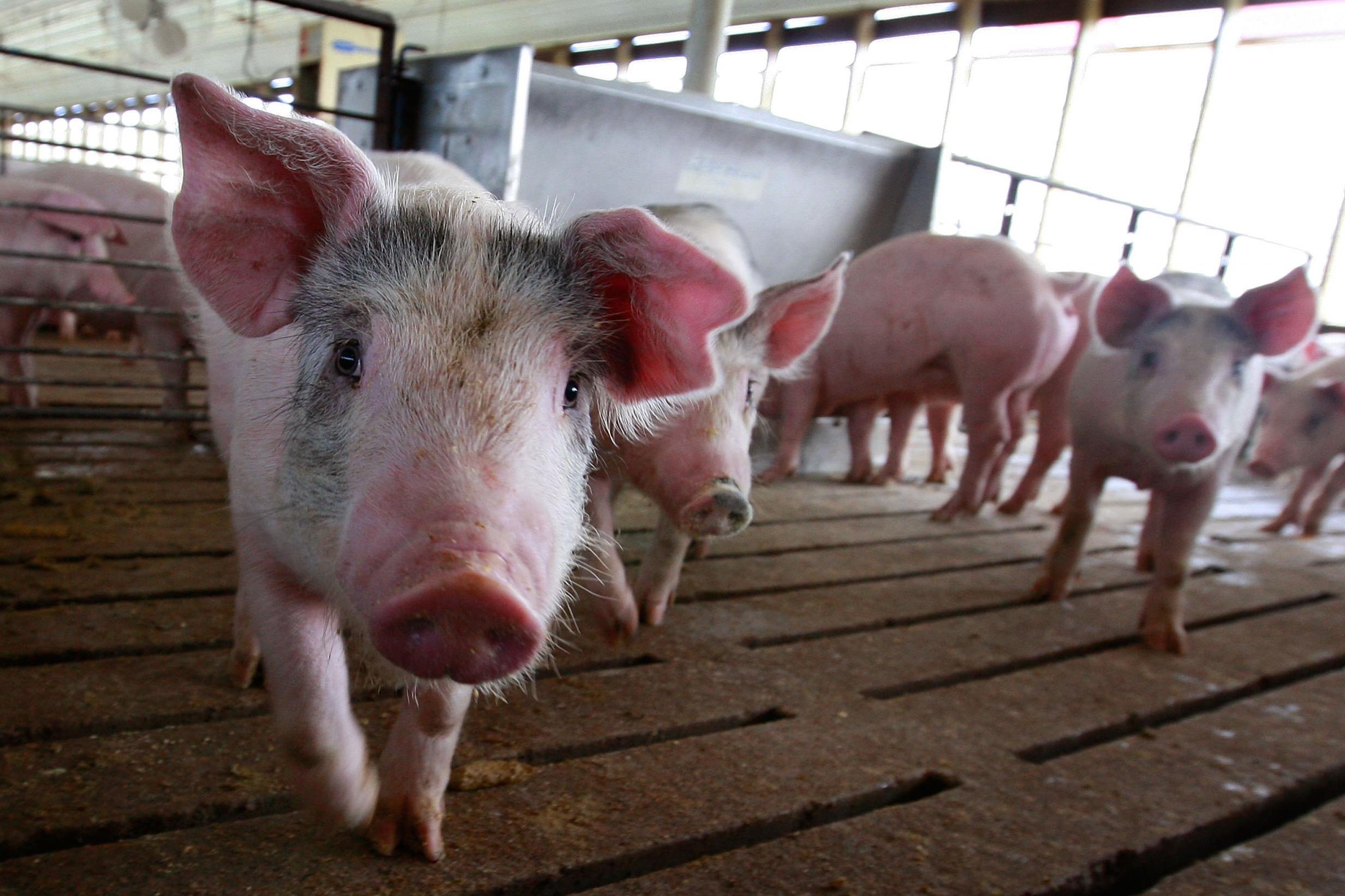 Beloved of builders and considered at least partly responsible for Ed Miliband losing the 2015 general election for Labour, the bacon sandwich has long been a dependable British favourite, alongside tea, the NHS and Marks's underwear. Yet that age-old filling represents a shocking meat industry secret – and it's worse than you might imagine. Much worse.
Most of the big slaughterhouses in Britain and Europe do not kill pigs by electrical stunning, which would mean instant death, but by lowering them in crates into chambers filled with carbon dioxide. For at least 15 seconds, the animals thrash about desperately, scream in pain and gasp for breath while the gas acidifies their eyes, nostrils, mouths and lungs.
As the CO2 penetrates their entire systems, they scramble to try to escape, panicking and in distress. The animals literally burn from the inside out, critics say. The suffering sometimes goes on for up to a full minute-and-a-half, according to some.
Join our commenting forum
Join thought-provoking conversations, follow other Independent readers and see their replies