'A Polish national hero': 30 years on from Poland's first democratically elected president
The enduring popularity of Lech Wałęsa is remarkable. Especially given the stunning revelations that he was once an informant for Poland's communist-era secret police, writes Mick O'Hare
Thursday 03 December 2020 18:07
comments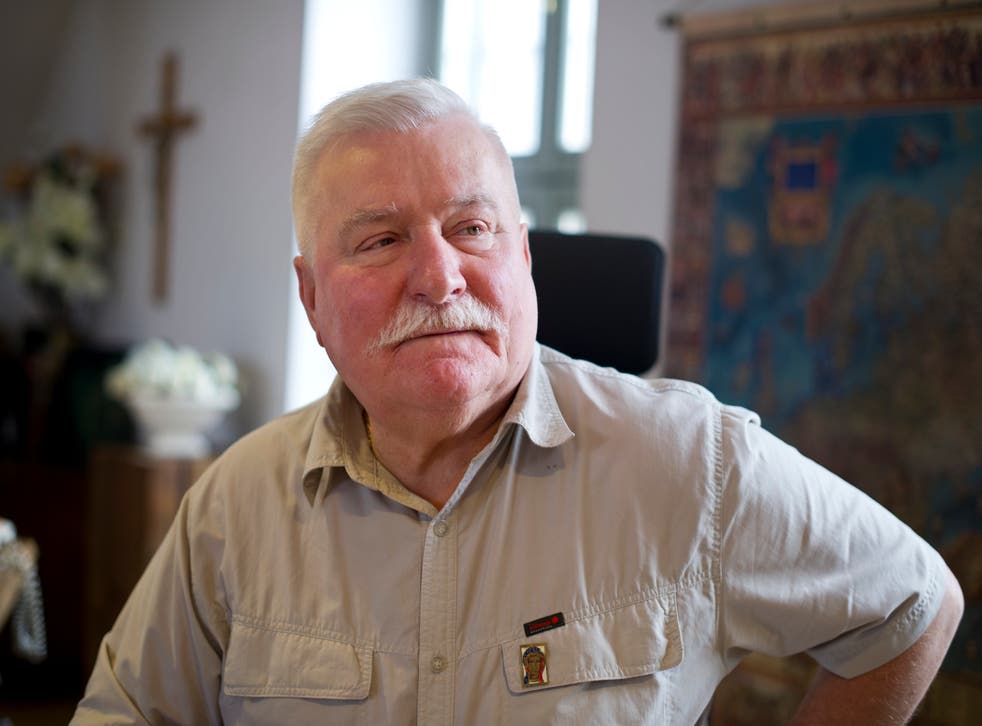 It had been a long time coming. Seventy-two years after it became a permanent nation state, and after enduring both Nazi and communist rule, Poland finally inaugurated its first democratically elected president on 9 December 1990. It's now 30 years since Lech Wałęsa, a former Gdansk shipyard electrician, comfortably beat his rival for the candidacy, Stanisław Tymiński, in the final run-off to become the first head of the free Polish state.
Wałęsa, who led the trade union Solidarność, or Solidarity, in its fight for democracy against the communist government of General Wojciech Jaruzelski, had become the most prominent and vocal of those fighting the one-party states that were beginning to crumble across eastern Europe in 1989. To those in the west, he was the face of the revolutions sweeping across the former Soviet Union satellite states and he would go on to win the Nobel Peace Prize in 1983 after being named Time magazine's Person of the Year two years earlier. He is still feted outside his homeland; an honorary citizen of more than 30 cities worldwide, he has honorary degrees at more than 40 universities, honorary doctorates at 45, and has been decorated by more than 30 nations including receiving Britain's Order of the Bath, France's Légion d'Honneur and the United States' Presidential Medal of Freedom. His renown even extends to sporting bodies and musicians: he owns an honorary karate black belt while U2's hit single "New Year's Day" was inspired by Wałęsa.
Earlier this year The Independent ran a top 10 of "Prophets not without honour but in their own country" – a triple negative meaning somebody loved outside their own nation but reviled closer to home. Wałęsa was not among them. Despite his crushing defeat ending any serious involvement in politics in the 2000 presidential election, he is still as popular in Poland as he is elsewhere. And that is noteworthy considering the contemporary standing of other prominent figures from that revolutionary year of 1989. Václav Havel in Czechoslovakia fell victim to an unfulfilled economic dream and ill-judged foreign policy, Miklós Németh in Hungary was seen as too close to the old single-party state and, most notably, the Soviet Union's Mikhail Gorbachev – inadvertent architect of the demise of communism in eastern Europe – is generally despised at home, seen as the man who single-handedly dismantled Russian pride.
Join our new commenting forum
Join thought-provoking conversations, follow other Independent readers and see their replies