'Walls were my places of expression': Street artist JR on turning border walls into canvases
In the wake of the US election, French 'photograffeur' JR describes his experience of travelling to the Mexico border. Chantal da Silva reports
Wednesday 04 November 2020 01:20
comments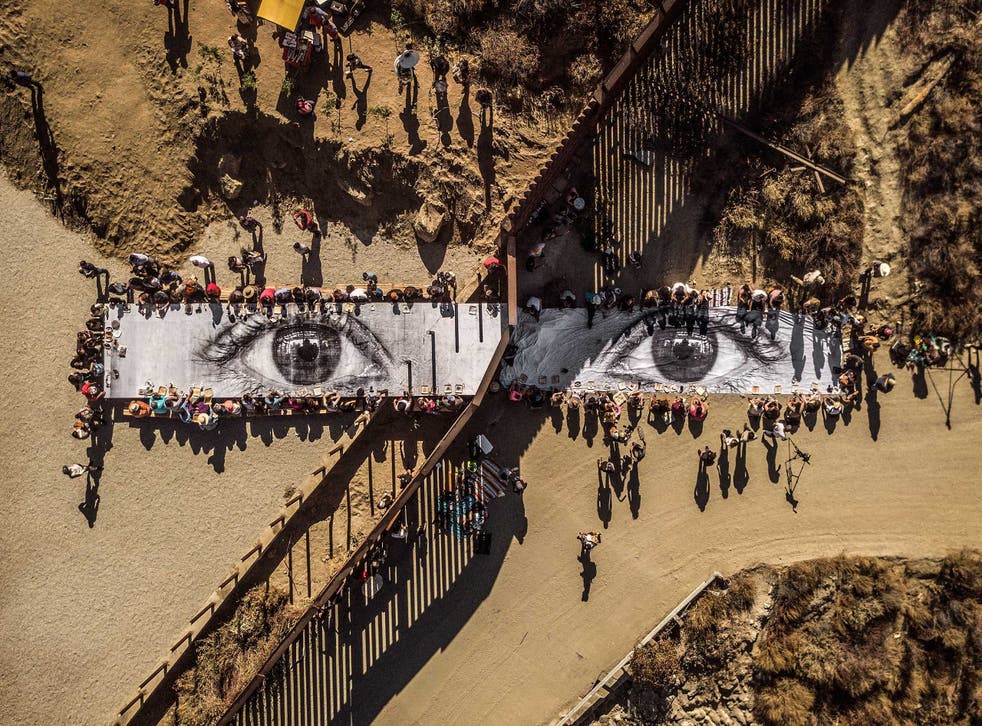 Since his early days of trying to make his mark on the world as a teenager by graffitiing buildings across Paris, JR, a French self-described "photograffeur", has been fascinated by walls. "Ever since the beginning, walls were my places of expression," JR, who has long sought to remain semi-anonymous, even as he is set to launch his biggest exhibition yet at London's Saatchi Gallery next month, tells The Independent.
While for JR every wall is a potential blank canvas, it is not just the physical boundaries of the world that inspire him, but also the invisible barriers between people and communities around the globe.
Documenting the 2005 riots that saw weeks of unrest over the marginalisation of those living in the suburban banlieues of Paris, JR learned early on just how real society's intangible barriers can be.
Join our new commenting forum
Join thought-provoking conversations, follow other Independent readers and see their replies