Their doors might be closed but Britain's churches are working harder than ever before
Since lockdown began, empty chapels have been repurposed as food banks, services have been streamed online and one reverend has taken his hymns to the streets. And that's just the start, writes Emma Fowle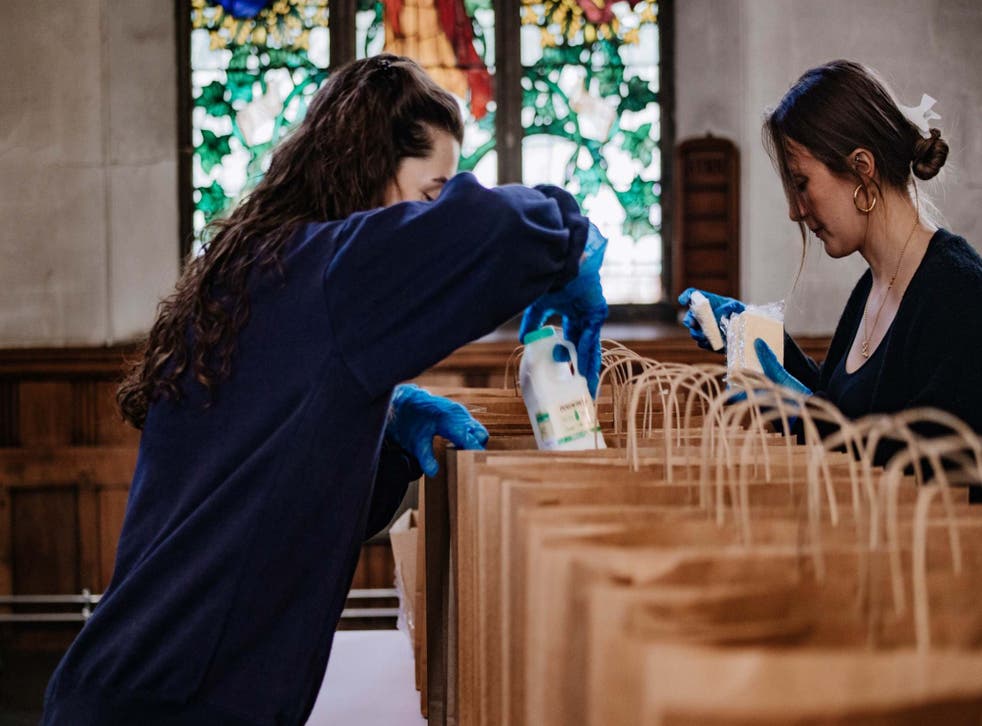 In Douglas Murray's recent article for The Spectator he argued that, in a time of national crisis, the church missed the opportunity of a lifetime by effectively shutting up shop and putting their feet up for a well-earned break. When Murray shared the article on Twitter, it prompted hundreds of responses from congregations and clergy across the UK who countered that far from being shut, they have been working harder than ever since closing their doors on 23 March.
Reverend Brian Casey, vicar of Springburn Parish Church, was one of the first to respond, tweeting: "Our church has worked harder in the last three months than at any other time. We have fed 2,000 people a month at a cost of around £30,000 and I have buried 90 people personally in three months. I am exhausted and my phone still rings day and night."
Springburn, on the outskirts of Glasgow, is one of the poorest neighbourhoods in Scotland. At the opposite end of the country in Newquay, Cornwall, the town reported to be hardest hit by the economic impacts of Covid-19, Reverend Matt Timms echoes Casey's comments. Timms, dubbed "the surfing vicar," recently hit the headlines for staging England's first drive-in church service but says that behind the success of the drive-in and the media attention it attracted, he and his team at Wave House Church have been working around the clock since lockdown to meet not only the spiritual needs of the community but the increase in practical, emotional and mental needs too.
Join our new commenting forum
Join thought-provoking conversations, follow other Independent readers and see their replies