Dick, Kerr Ladies: The women's football team that was so successful the FA banned them
The recent Women's World Cup raised the profile of women's football immeasurably, but the seeds of success were sown a century ago by a team drawn from a munitions factory in Lancashire, writes David Barnett
Tuesday 13 August 2019 10:48 BST
Comments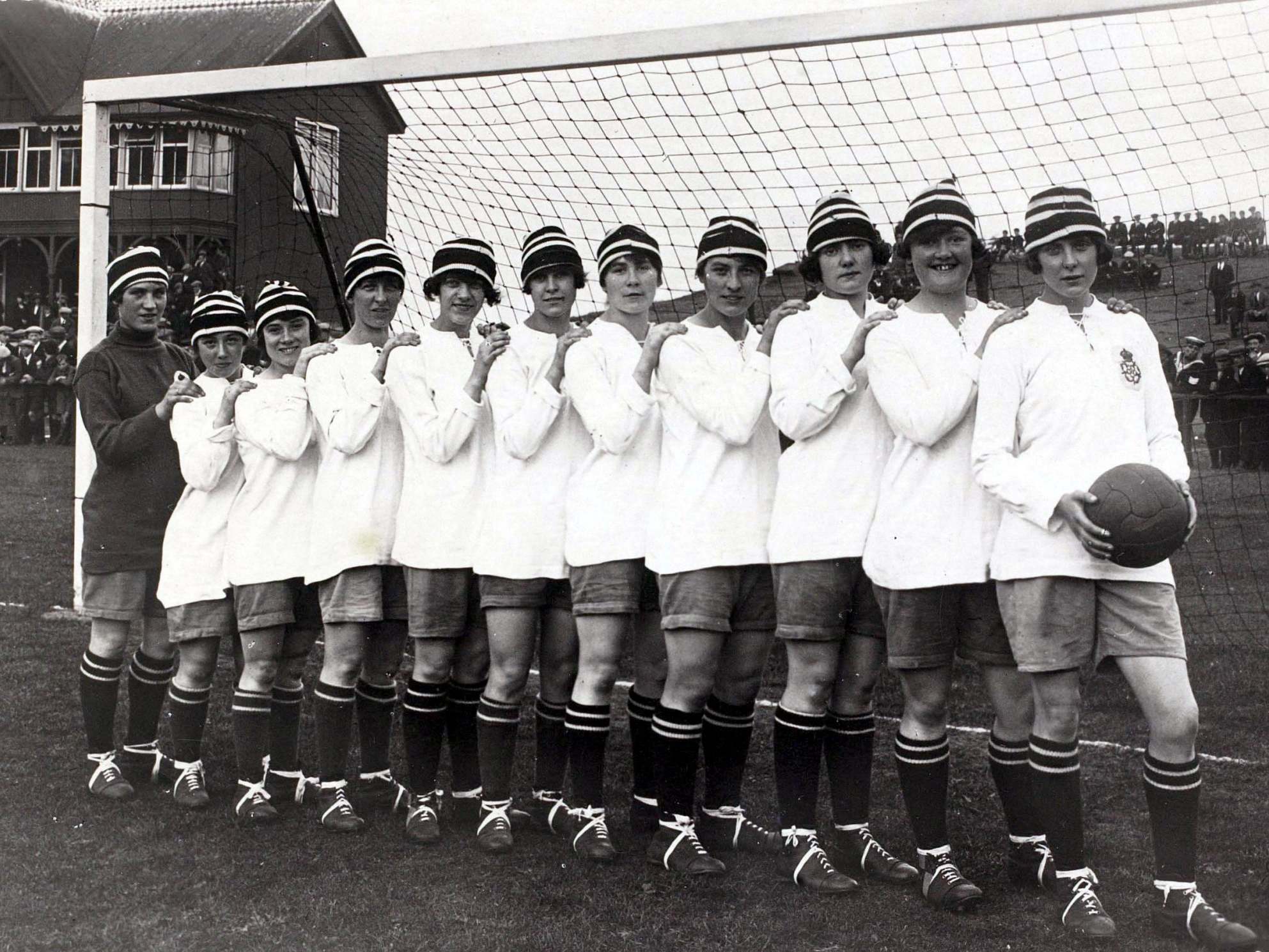 We are all familiar now with names such as Lucy Bronze, Megan Rapinoe and Sam Kerr, thanks to the televising of the Women's World Cup this summer. The women's game has enjoyed unprecedented attention and support; and the new domestic season kick off on 7 September. But women's football has a much longer history than that – comparable to the men's game – and has endured some tough times… including a complete ban on women playing at all.
According to the Football Association, there were women's teams playing in the late 19th century, and one game in London's Crouch End attracted 10,000 spectators. Teams from Scotland and England played exhibition matches on tour in the 1880s, with one game at Liverpool advertised in the local press as "the return visit of the international lady football players", two games, at 5pm and 7.30pm, on the Cattle Market Inn Athletic Grounds, admission one shilling.
In fact, the women's game proved so popular into the early 20th century that the FA could do only one thing; in 1921 it banned member clubs from allowing women's football to take place at all. And that ban lasted almost half a century, until the game as we know it now came into being with the formation of the Women's Football Association in 1969.
Join our commenting forum
Join thought-provoking conversations, follow other Independent readers and see their replies