Inside Film
Marriage Story is a breakup film for the millennial era
Noah Baumbach's film, starring Scarlett Johansson and Adam Driver, shows a couple arranging an amicable divorce, but it's only the latest in a long list of enduring films about separation, writes Geoffrey Macnab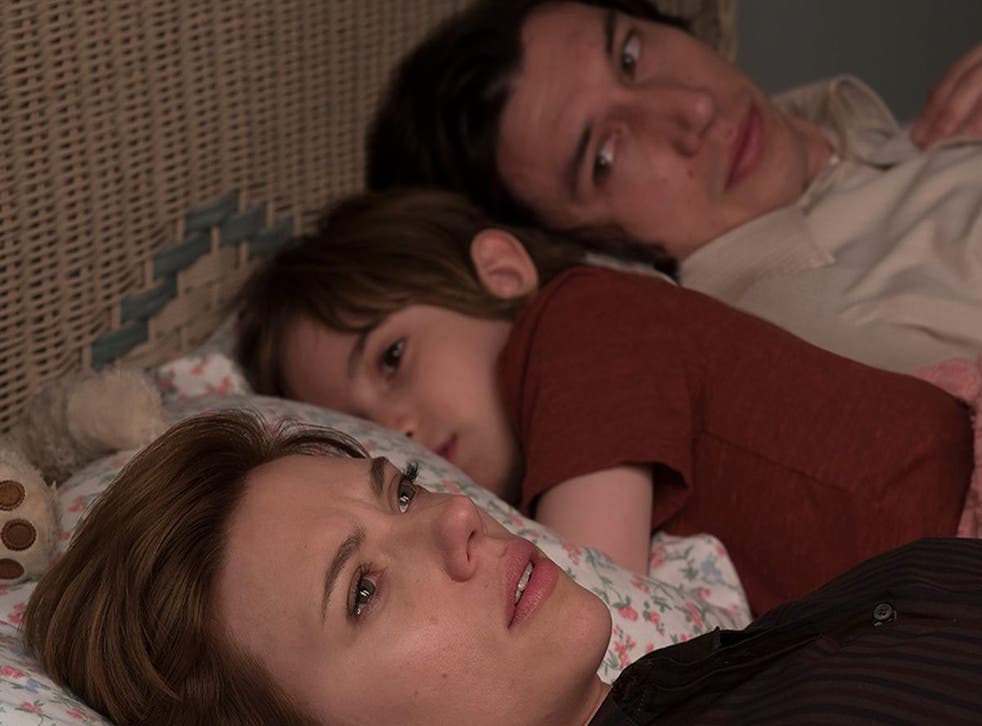 They're not likely to attract dating couples to cinemas, but films about marriages and relationships coming apart are surprisingly commonplace. Noah Baumbach's Marriage Story, a UK premiere at London Film Festival this week, is only the latest in a very long list of psycho-dramas, vicious comedies, edgy art-house movies and populist tearjerkers about break-up and divorce. They make them in Sweden, they make them in Hollywood. They're often the cinematic equivalent of slow-motion car crashes. Once loving partners turn against each other, lust is replaced by loathing. Indifference and enmity take over from care and affection. If there are kids involved, they're bound to be caught up in the crossfire.
The best break-up movies have a level of intimacy and detail that can be painful to watch. This is hardly surprising given that so many of them are autobiographical. It's territory that Baumbach knows first hand. His parents, writers Jonathan Baumbach and Georgia Brown, were divorced when he was young and he used their split as inspiration for The Squid and the Whale (2005). He was divorced too, from actress Jennifer Jason Leigh. "There are things from my experience that of course, I could draw from," he told the press in advance of the Venice premiere of Marriage Story.
In the film, the tiny details resonate the most strongly. The husband Charlie (Adam Driver) and wife Nicole (Scarlett Johansson) share observations about one another that are poignant precisely because they are so banal: the way they drink tea or use their strength to open recalcitrant jars or leave socks lying around. Tics of behaviour that start off being endearing become profoundly irritating.
Join our new commenting forum
Join thought-provoking conversations, follow other Independent readers and see their replies