Analysis
Rapid mass Covid testing comes with caveats that cannot be ignored
No solution is perfect, but the government has the means to improve and strengthen the UK's new testing programme, writes Samuel Lovett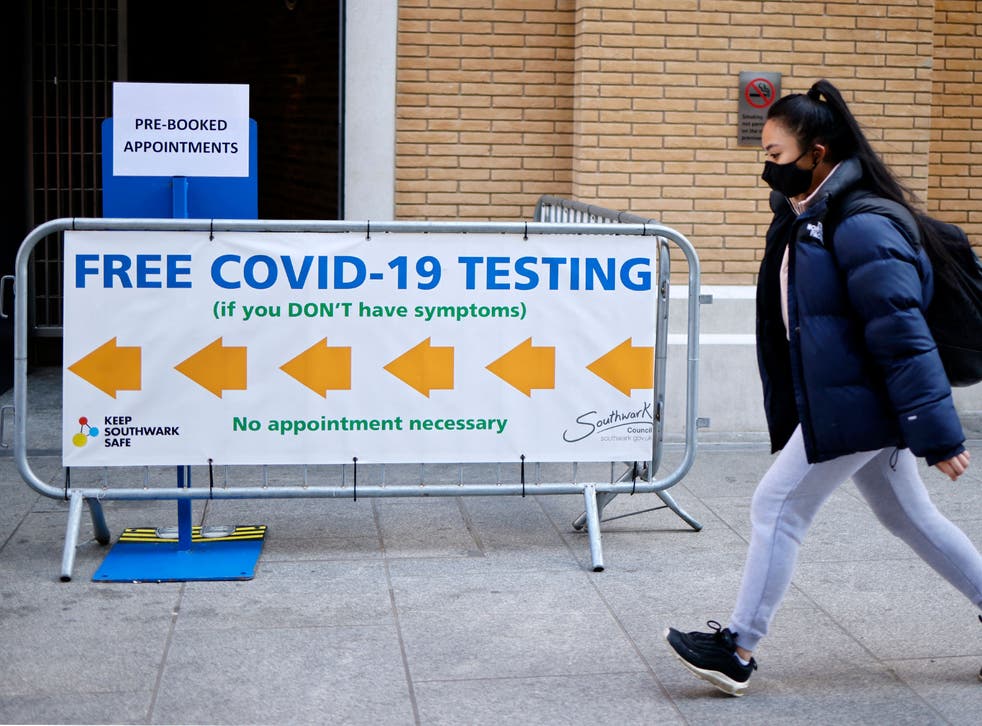 T
he government's latest universal testing programme, confirmed by Boris Johnson on Monday night, shares similar scales of ambition to Operation Moonshot – which sought to carry out 10 million Covid tests a day by early 2021, at a cost of £100bn.
However, unlike its predecessor, this latest initiative is set for take off. Under new plans outlined by Downing Street, everyone in England will now be able to take a free rapid test twice a week, regardless of whether or not they have symptoms. 
There are no eligibility restrictions to the programme. Anyone can request a test, enabling them to check from the comfort of their home whether they are carrying the infection. All schools, workplaces and other community settings will offer these services on a weekly basis.
Join our new commenting forum
Join thought-provoking conversations, follow other Independent readers and see their replies