The US airstrike on its former headquarters is a terrible symbol of American failure in Syria
Trump's instinct that America is better off out has a lot to be said for it, writes Patrick Cockburn, but his shambolic departure has magnified perceptions of imploding US power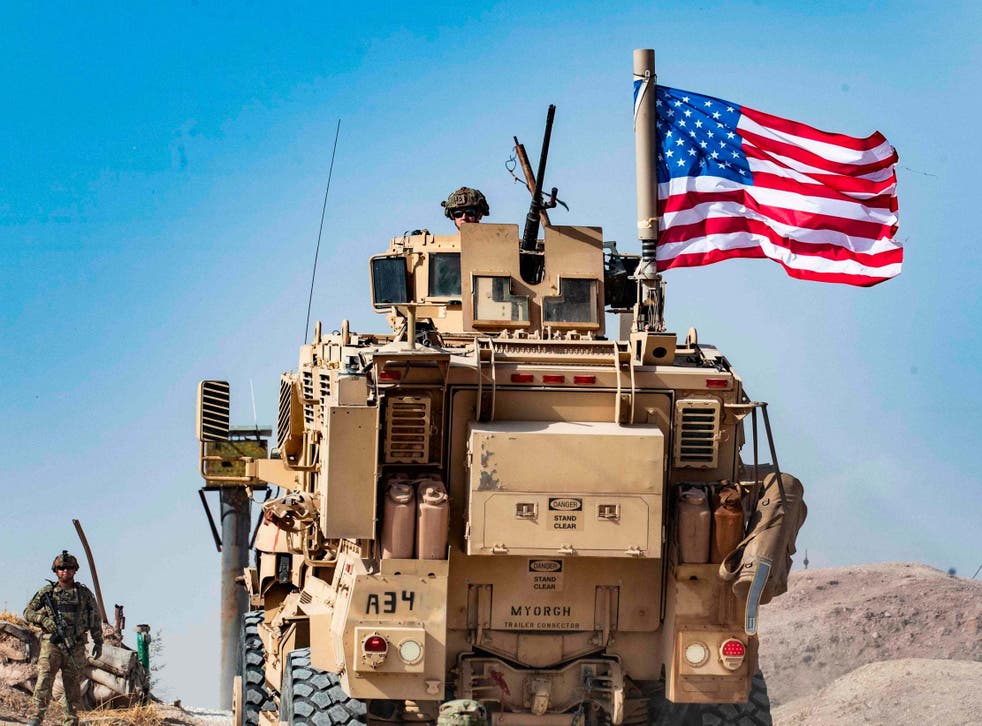 I was driving a year ago past a giant cement factory in northeast Syria which was then the military headquarters of the US forces fighting alongside the Kurds to defeat Isis. I did not want to loiter – in the land of the vehicle-borne suicide bomber, the soldiers inside such facilities keep a suspicious eye on any car or truck that gets too close to them.
It was this same Lafargue cement plant, close to the Euphrates, that was bombed by two US F-I5 jets last week after being hastily abandoned by US forces, to destroy stores of ammunition that had been left behind. The airstrike on the former US headquarters is a symbol of the US failure in Syria, just as a helicopter crammed with terrified Vietnamese lifting off from the roof of the American embassy in Saigon in 1975 became a symbol of the US defeat in Vietnam.
People across the Middle East are asking how far the US pull-out from Syria changes the balance of power in the region, as Russia, Turkey, Iran and Syrian president Bashar al-Assad all, in their different ways, move to fill the vacuum left by the US. Does it mean, for instance, that Donald Trump's policy of confronting Iran, which was already in trouble, is close to being capsized entirely?
Join our new commenting forum
Join thought-provoking conversations, follow other Independent readers and see their replies