Recent row at IMF and World Bank highlights need for wider leadership gene pool
Kristalina Georgieva has kept her job at the IMF but Europe's handle on the position remains an absurdity, writes Phil Thornton
Monday 18 October 2021 22:13 Comments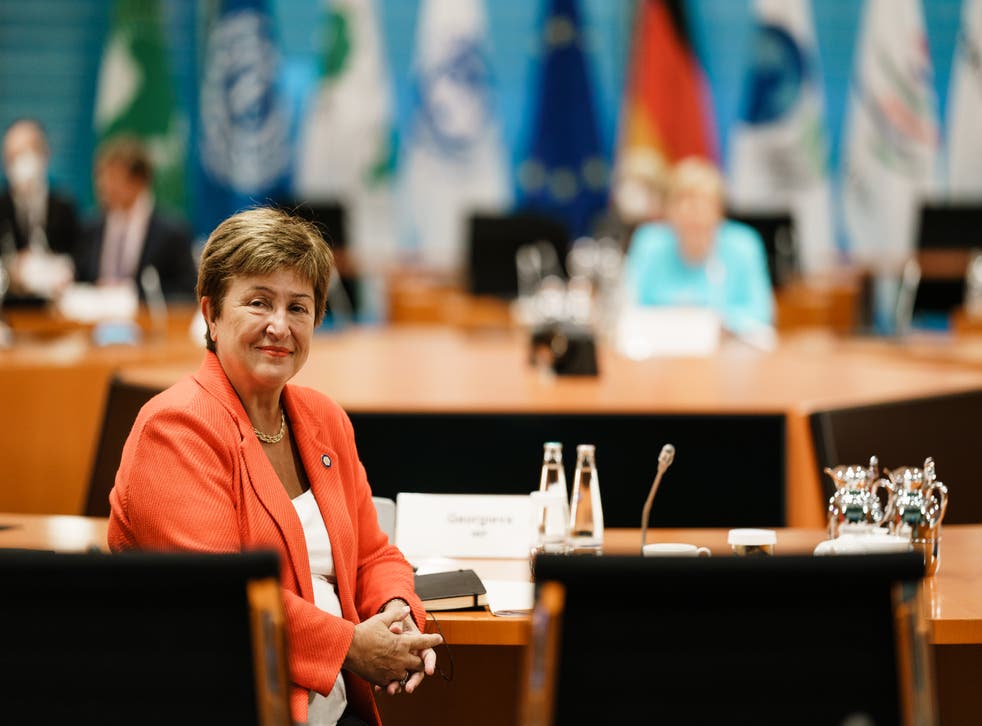 As the old Arabian proverb holds: "The dogs bark, but the caravan moves on." A huge furore surrounding the allegations against IMF chief Kristalina Georgieva's actions during her time at the World Bank subsided almost immediately after she was exonerated by the fund's executive board.
She was able to launch their annual meetings with a smile on her face. A potentially momentous upheaval in the way global financial architecture is organised had been averted at the last minute.
Her resignation or ousting would have triggered a selection process for a new managing director – and a longstanding complaint by emerging and developing economies that they are not fully represented in the governance of the two multilateral financial lenders.
Join our new commenting forum
Join thought-provoking conversations, follow other Independent readers and see their replies