Volodymyr, meet Vladimir: Can Ukraine dare to dream of peace?
On Monday, Volodymyr Zelensky and Vladimir Putin will meet for the first time with the purpose of negotiating peace – but it's the Russian leader who holds all the cards, says Oliver Carroll
Saturday 07 December 2019 23:04
comments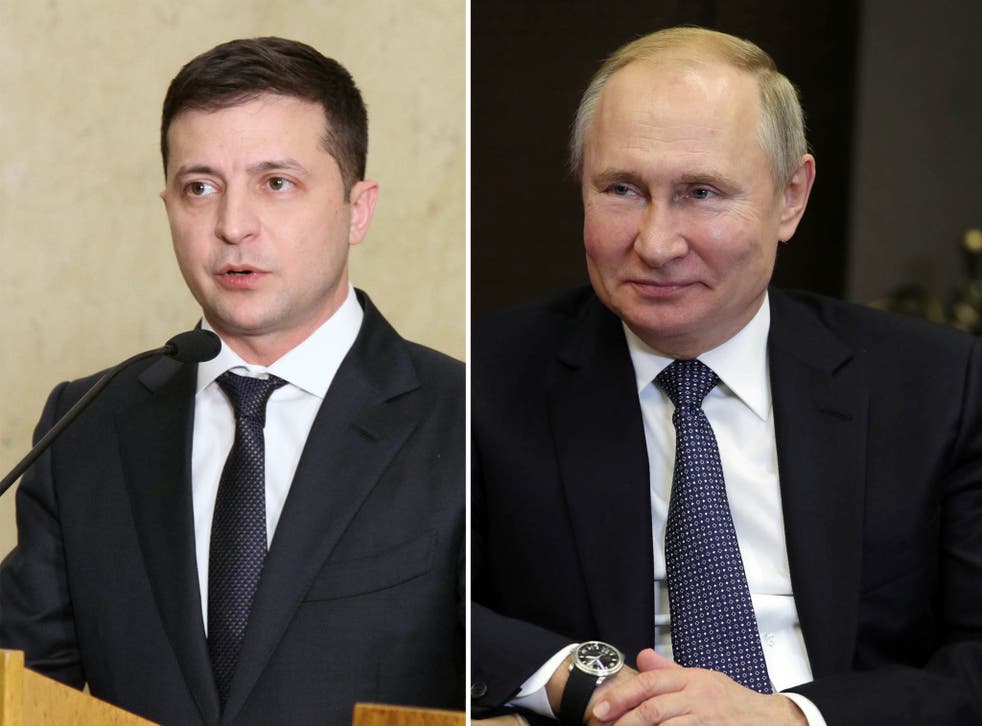 W
hen Volodymyr Zelensky finally gets to look Vladimir Putin in the eye in Paris on Monday, he will be doing so almost entirely on the latter's terms.
From the day of his inauguration in May, Mr Zelensky has pushed for a summit of the 'Normandy' quartet of France, Germany, Ukraine and Russia. Meeting with his opposite number in the Kremlin was, as the rookie president saw it, a crucial part of his pre-election promise to end Ukraine's five-year war in 12 months. And just as keen to secure the tetes-a-tetes was French president Emmanuel Macron, eager to make his mark on the world and build better relations with Moscow.
But agreeing a date with Mr Putin proved anything but straightforward, taking six months and several "confidence-building" concessions. Most controversially, it meant Ukraine agreeing to fast-track an amnesty and elections in the conflict zones of the Donbass.
Join our new commenting forum
Join thought-provoking conversations, follow other Independent readers and see their replies