View From The Top
Omari McQueen: The 11-year-old boy cooking up a vegan empire
After a successful restaurant pop-up, the youngest award-winning vegan chef in the UK is well on his way to success. He speaks to Martin Friel about his humble beginnings on YouTube, bringing out a line of ready meals for kids and his plans for a restaurant on a bus with his dad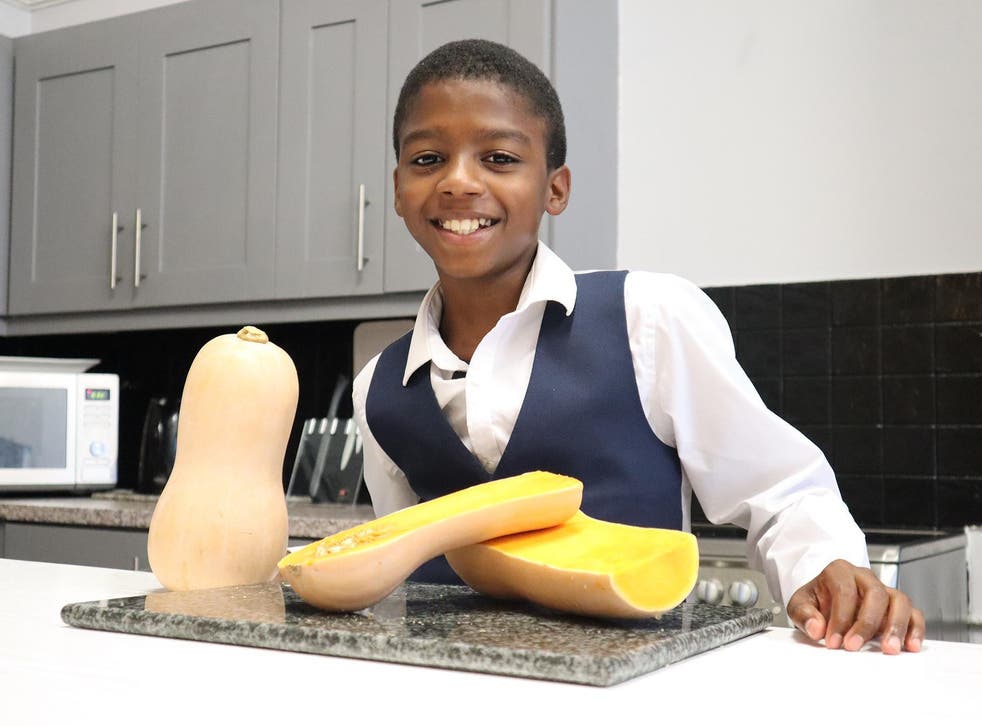 It's not unusual for an interview subject to arrive accompanied by a PR, but not many show up with their mum.
But Omari McQueen is not your normal interview subject. He's an entrepreneur who runs his own vegan food brand, but he's also 11 years old so it's not surprising that his mum has joined him.
He started his company, Dipalicious, in 2018 and since then has attracted a huge amount of attention (and awards) for his food, opened his first pop-up restaurant in August and is already looking to the next brand extensions.
Join our new commenting forum
Join thought-provoking conversations, follow other Independent readers and see their replies