'Torture in Europe': Polish women's fears after near-total abortion ban comes into force
Polish women are 'terrified' about the new law, activists told Maya Oppenheim
Thursday 28 January 2021 21:59 Comments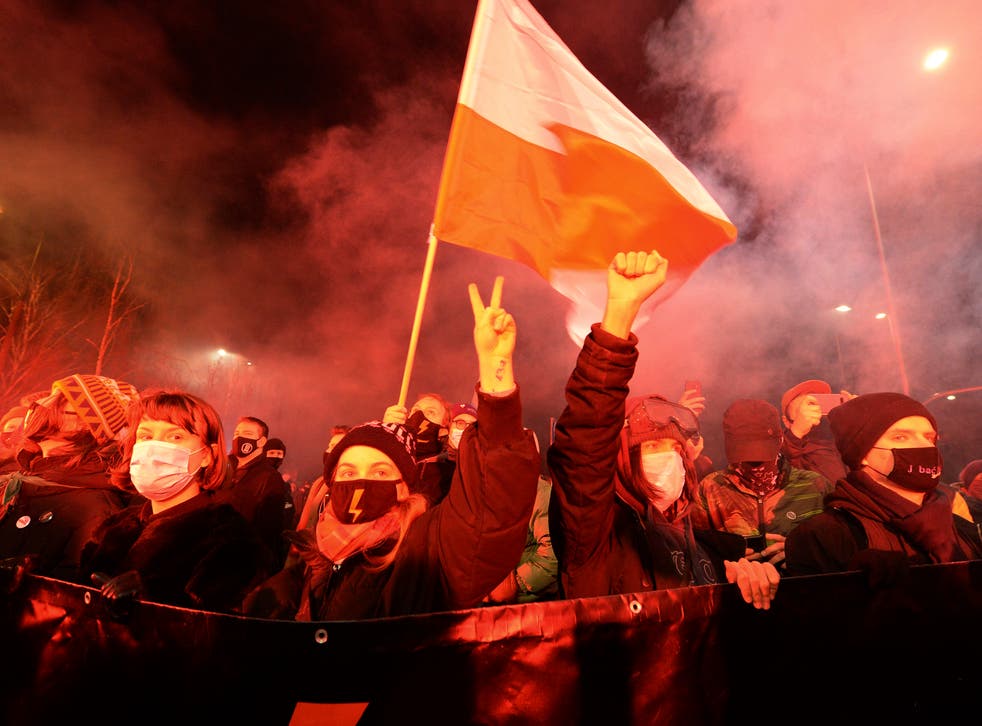 After the Polish government unveiled plans for an almost total ban on abortion last October, the country was shaken by the largest protests since the collapse of communism.
And now again Poland has erupted into turmoil - with protesters descending onto the streets in over 40 cities on Wednesday - after the court's justification for the original ruling was published before it was enshrined into law as the clock struck midnight on Thursday.
While having a pregnancy terminated in Poland is illegal except in cases of rape, incest, when a female's life is at risk, or if there is a severe foetal abnormality, abortions, even in cases of foetal defects, are now illegal.
Join our new commenting forum
Join thought-provoking conversations, follow other Independent readers and see their replies