Politics Explained
History will not remember Arlene Foster fondly
Having campaigned for Brexit – which Northern Ireland rejected in the 2016 referendum – the DUP has plunged the union into its greatest jeopardy since the height of the Troubles. Ms Foster needs to take her shame for that monumental miscalculation, writes Sean O'Grady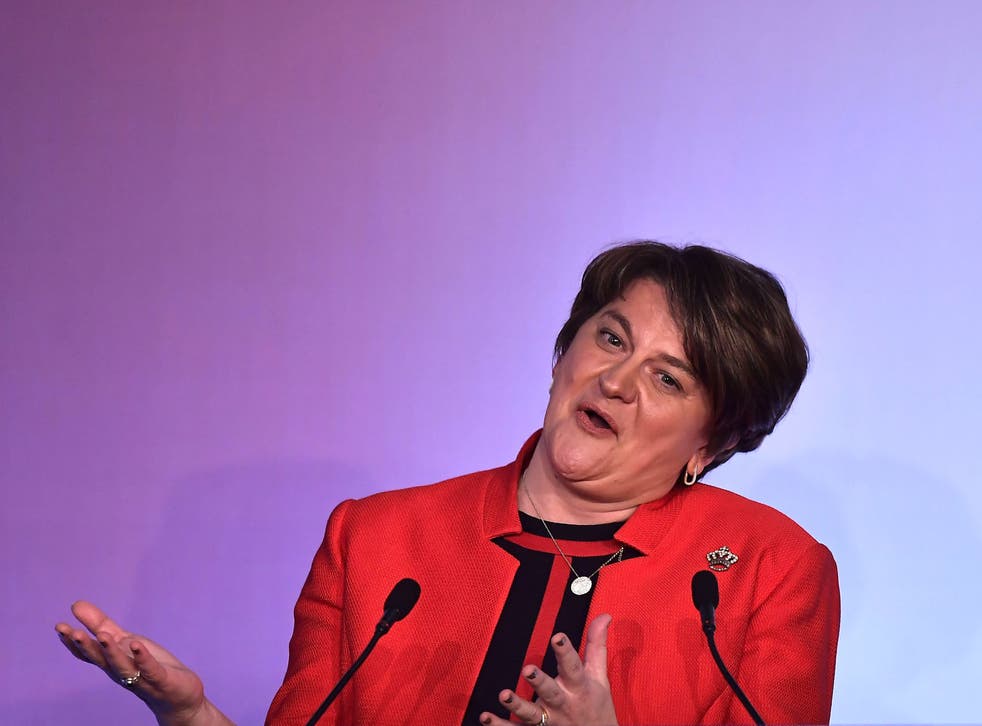 Rather ungallantly, one of Arlene Foster's colleagues in the Democratic Unionist Party has described her as a "dead woman walking". They were right, however. She has jumped before she was pushed. Some 22 of the 27 DUP members of the Northern Ireland Assembly had signed a letter calling for the election of a new leader, along with "at least" four of the party's eight MPs at Westminster, plus a couple of DUP peers. Given those figures, the game was up for Ms Foster, who now ends her turbulent spell as party leader and first minister of the province.
The reason so many in her party want rid of her can be summed up in one word: Brexit. The operation of the Northern Ireland protocol, negotiated as part of the UK-EU withdrawal agreement, has meant that many in Northern Ireland feel like strangers in their own country. They feel, not for the first time, betrayed – not least by Boris Johnson, who promised no economic controls between Great Britain and Northern Ireland (to the 2018 DUP party conference, no less), and was filmed telling anyone who'd listen to send any pesky paperwork to No 10. It appears that his assurances were incorrect, even though the UK has since unilaterally, and illegally, suspended the protocol.
In the eyes of many unionists, in the DUP and beyond, Ms Foster simply did not do enough to stop the imposition of the new economic border in the Irish Sea, though she and her party always voted against it. Now they seem more or less lumbered with it, though there is provision for periodic consent to the protocol to be agreed (by a simple majority) by the Northern Ireland assembly in Stormont – an unusual provision in an international treaty. That, though, does not kick in until 2024, and in any case there is no guarantee of an anti-protocol majority in the new assembly.
Join our new commenting forum
Join thought-provoking conversations, follow other Independent readers and see their replies