Politics Explained
Why Dorries and Dowden have been awarded top jobs in the reshuffle
More than a few eyebrows were raised when Nadine Dorries and Oliver Dowden came out of the reshuffle with better positions. Sean O'Grady explores their track records, and why Johnson has chosen them for their new roles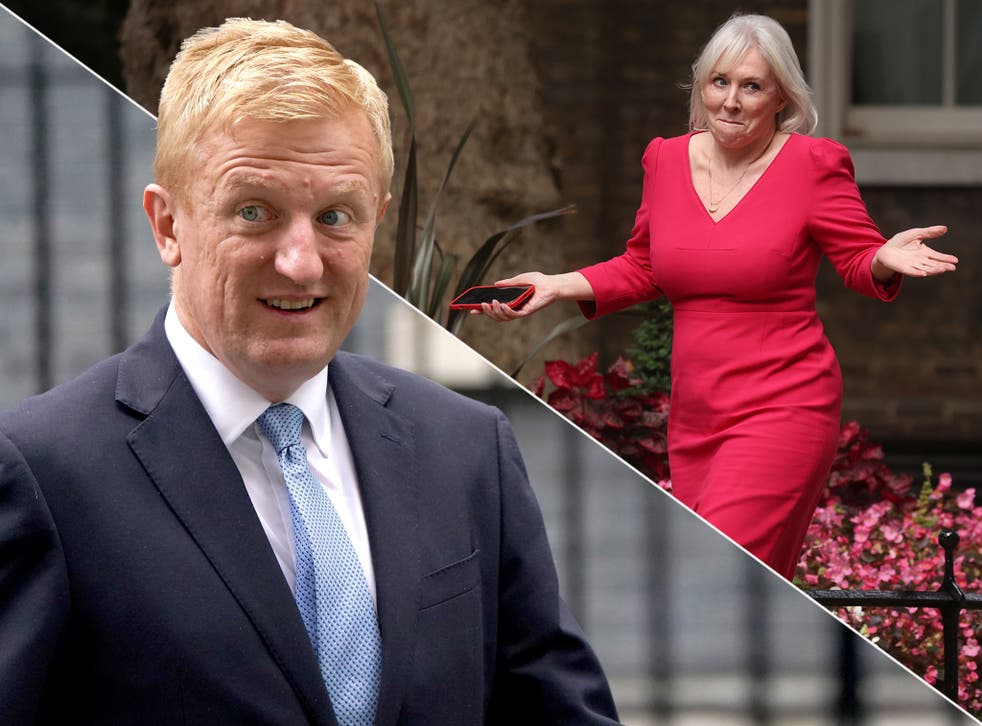 As a practical result of the cabinet reshuffle, Britain will soon have to get much more used to the voices of two previously relatively low-key politicians – the former secretary of state for culture, media and sport, Oliver Dowden, and his surprising successor, Nadine Dorries, whose announcement was an unusually well-kept secret in this notoriously leaky administration. They highlight two important aspects of what Boris Johnson is up to.
First, then, Nadine Dorries. She has always been an extreme Boris loyalist, and that's a quality he values (though doesn't always reciprocate). She's a former nurse, writes historical novels set in Britain's near past of Heartbeat, Call the Midwife and a post office in every village, and was a health minister during the pandemic, and mostly managed not to disgrace herself.
More than anything, though, she is a dedicated and sincere populist-nationalist of a kind and to a fanaticism that is still relatively rare even in today's purged Conservative party. In particular, she is a sworn enemy of the British Broadcasting Corporation and all it stands for (or at least all that its enemies on the right imagine it stands for). Her role will be to terrorise the corporation into a state of subjugation, and it's precisely her unreasoning demeanour that makes her so well-suited to the task at hand.
Join our new commenting forum
Join thought-provoking conversations, follow other Independent readers and see their replies