Politics Explained
How 'woke' is Joe Biden?
After the prime minister awkwardly dodged the question on Wednesday, Sean O'Grady explores the wokeness of the new president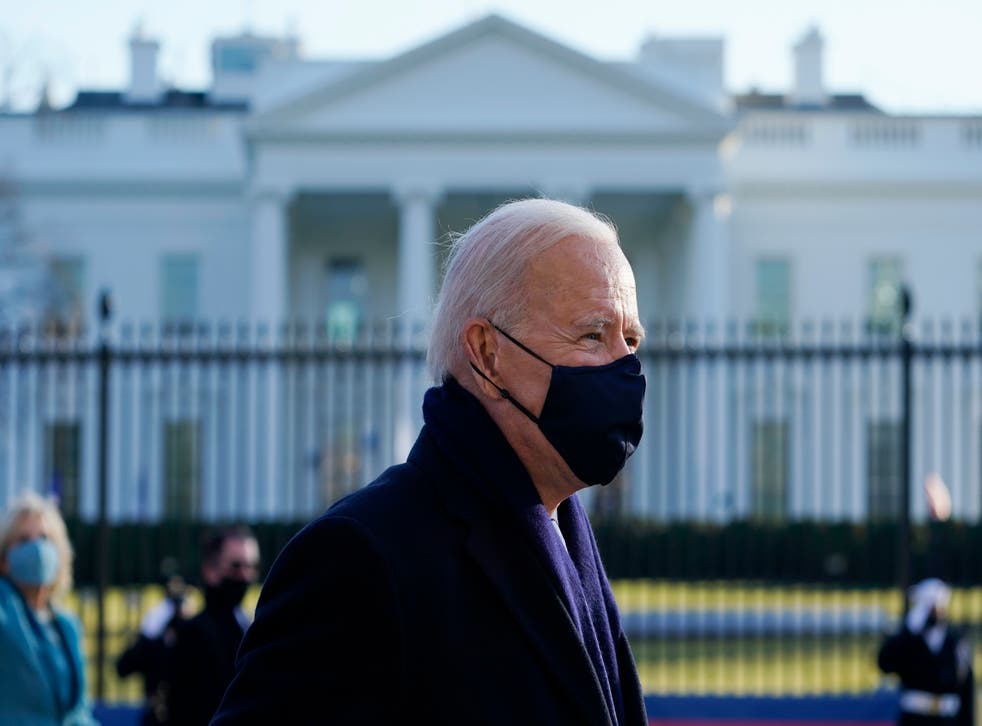 So how "woke" is "Sleepy Joe"? Boris Johnson spluttered and bluffed his way, as only the prime minister can, to a non-answer when Sky News's Sam Coates bowled him that particular googly. It was a smart question because it highlighted, subtly but effectively, the differences in the social and political outlooks of the two men. Mr Johnson duly acknowledged the difference, with some finesse, by burbling about history and heritage, but we know where he's coming from, and it ain't Wokeland. If anything Mr Johnson and his top team spend much of their time "gaslighting" woke warriors, to use another trendy expression.
In truth, of course Mr Biden is woke. The earliest moments of his presidency were utterly woke affairs, deep in the substance and symbolism of woke values. His vice president, Kamala Harris, is the first woman and person of colour to hold that office, with the promise of another glass ceiling to smash in 2024. His cabinet appointments are the most diverse in history, and in stark contrast to those of Donald Trump, though he might have been thought of as an equal opportunities bully.  
The Biden inaugural ceremonials were a celebration of multiculturalism and inclusivity, with Spanish spoken and sign language expressed. The theme was unity. The fight is against white supremacy, racism and sexism.
Join our new commenting forum
Join thought-provoking conversations, follow other Independent readers and see their replies