Politics Explained
Will the DUP's Brexit gamble pay off?
The stakes could hardly be higher but Sir Jeffrey Donaldson doesn't have a lot of options, writes Sean O'Grady
Thursday 09 September 2021 21:30
comments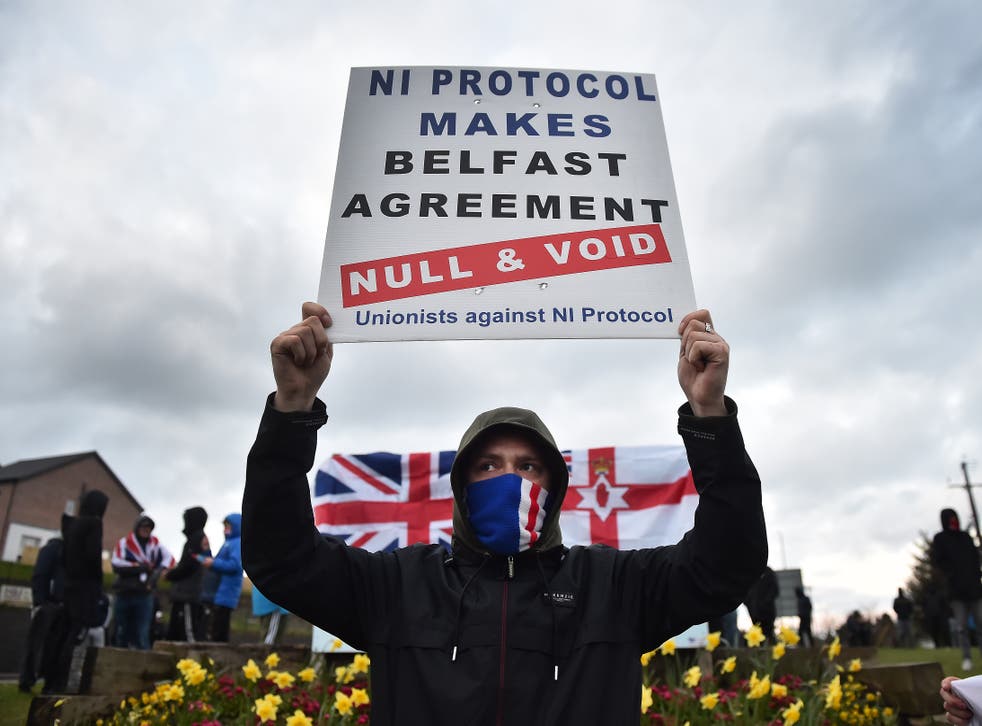 Sir Jeffrey Donaldson, new-ish leader of the Democratic Unionist Party and first minister of Northern Ireland, quietly spoken and conservative in style, doesn't have the demeanour of a man who likes to take existential gambles. Yet this is precisely what he is now doing, putting his leadership on the line, throwing his party's future into the balance and, with it, the future of the peace process in the province and its place in the UK.
The stakes could hardly be higher, yet Donaldson has few options open to him. The problem is, of course, Brexit and specifically the Northern Ireland Protocol within it. It was signed, for the record, by the British prime minister, Boris Johnson, who may or may not have read it carefully. At any rate it allowed/forced Northern Ireland to stay economically within the EU, which has potential advantages but also more immediately pressing inconveniences, such as being unable, soon, to "import" sausages, and many more essentials, from the UK.
Johnson once travelled to the DUP conference to declare that no prime minister could tolerate such checks and restrictions. It was one of his most faithless moments, the only excuses being that he didn't understand the issues, or else thought it could all be wished away or ignored until Brexit got "done". At any rate, he betrayed them.
Join our new commenting forum
Join thought-provoking conversations, follow other Independent readers and see their replies