Tommy Robinson's European election campaign leaves police caught between a rock and a hard place
Politics Explained: As police struggle to balance competing demands, activist-turned-politician capitalises on violence for votes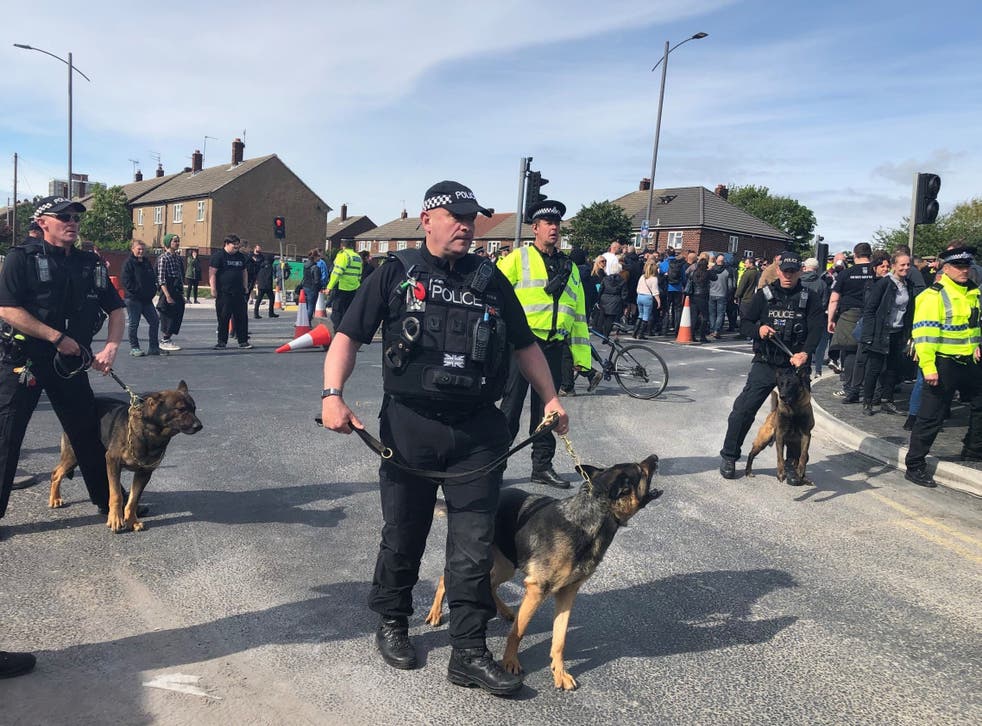 During Tommy Robinson's tenure as leader of the English Defence League (EDL), policing the group's marches cost more than £10m.
Thousands of officers battled to keep the anti-Islam organisation's supporters under control as they rampaged through town centres and clashed with counter-protesters.
Robinson was then a known quantity – a convicted criminal who surrounded himself with football hooligans – and police could respond in the appropriate, robust manner.
Join our new commenting forum
Join thought-provoking conversations, follow other Independent readers and see their replies