Inside Film
Tarantino, Bruce Lee and China's spat with Hollywood
The fallout between the 'Once Upon a Time in Hollywood' director and Bruce Lee's daughter has added significance given the ongoing trade war between their two countries, writes Geoffrey Macnab
Thursday 24 October 2019 11:41 Comments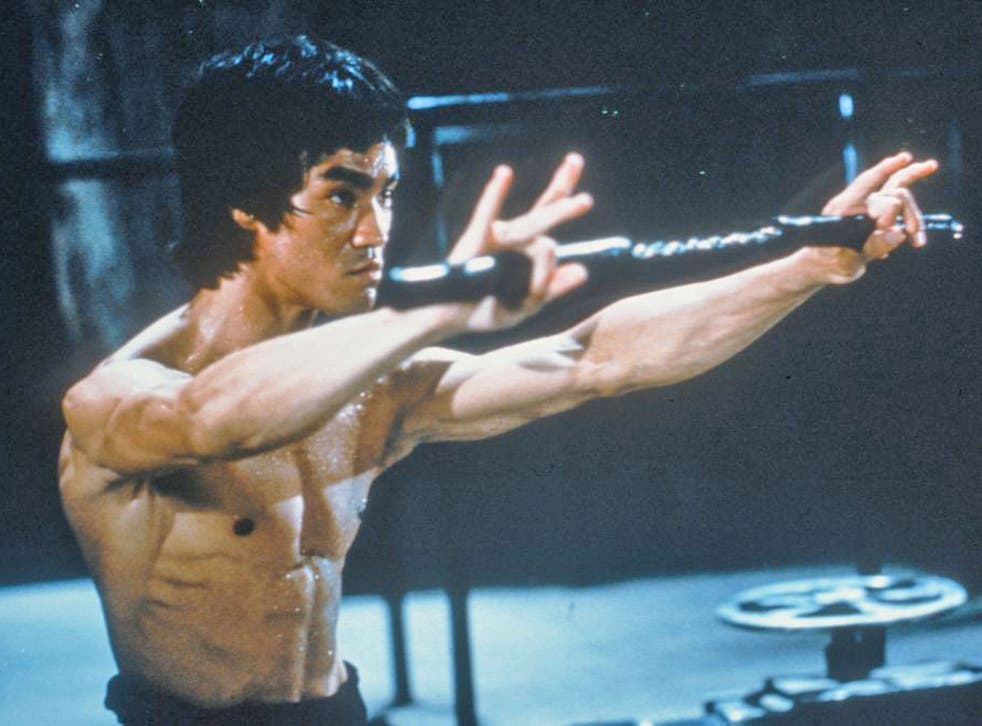 Imagine the scene. An all-American movie star such as Clint Eastwood, Gary Cooper or John Wayne is relaxing between takes on a movie set, hanging out with the extras. The star challenges a diminutive Asian-American stunt man to a fight and is promptly beaten up. His lumbering cowboy moves are no match for the southern fists and northern kicks action of his kung-fu expert rival. The Asian martial artist humiliates the Hollywood legend.
This is the reverse of what happens in Quentin Tarantino's Once Upon a Time in Hollywood. Tarantino shows Hong Kong-American star Bruce Lee coming off very much second best in a tussle behind the scenes on Lee's TV series Green Hornet with Cliff Booth, a rugged stuntman played by Brad Pitt. Martial arts icon Lee is shown as a preening and conceited figure, boasting that his fists are lethal weapons and that he could take down Muhammad Ali, before he suffers his comeuppance.
At the time of the film's US release in August, Lee's daughter Shannon Lee expressed her outrage at what she claimed was a skewed portrayal of her father, based on second-hand sources, by a director who had never met him. Her complaints reached China's National Film Administration, which last week cancelled the release plans for Once Upon a Time in Hollywood, originally scheduled for 25 October, after Tarantino refused to re-edit the film. Although no official explanation was given for the film being pulled so close to its opening, the violence and the demeaning characterisation of Bruce Lee are understood to be behind the decision.
Join our new commenting forum
Join thought-provoking conversations, follow other Independent readers and see their replies