Rare owl species last seen in 1892 photographed for first time
The rediscovery of the Bornean rajah scops owl comes amid mounting pressure from the climate crisis, deforestation and agriculture, making such finds all the more remarkable, writes Harry Cockburn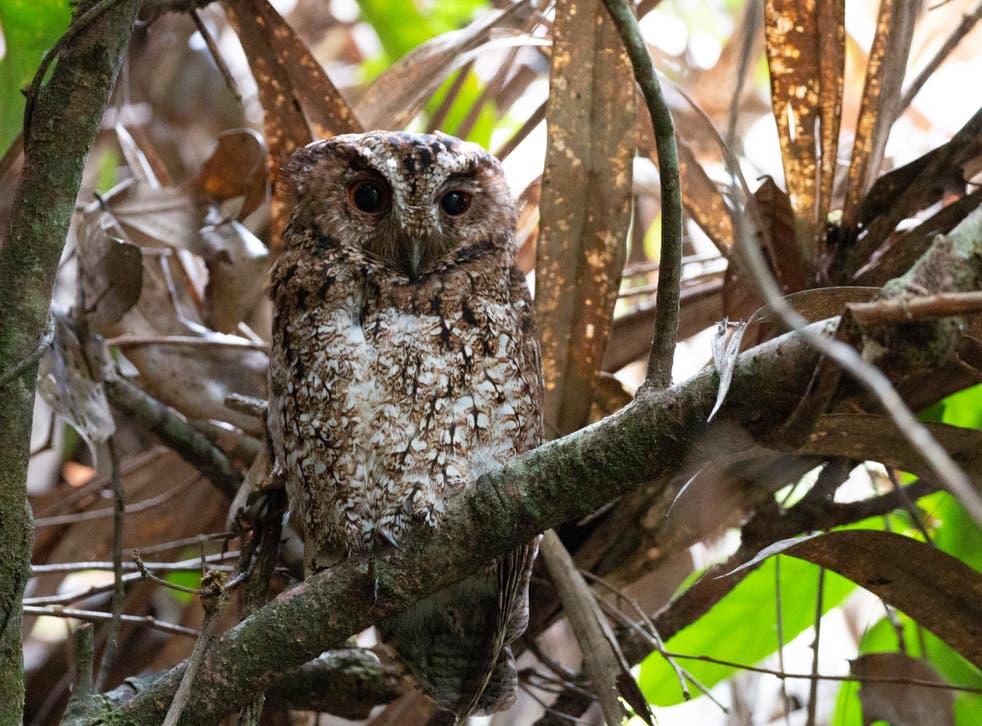 A
species of owl not seen for 125 years has been rediscovered and photographed in mountainous forests in the north of the island of Borneo, in the Malaysian state of Sabah.
The Bornean subspecies of rajah scops owl (Otus brookii brookii) was found and photographed by Smithsonian Migratory Bird Centre ecologist Andy Boyce, and it is now believed it may be its own unique species.
The photograph of the "mythical bird", is the first time it has been documented in the wild since 1892.
Join our new commenting forum
Join thought-provoking conversations, follow other Independent readers and see their replies