Wife of jailed Indian journalist speaks out one year after his arrest: 'My husband has committed no crime'
Siddique Kappan's arrest sparked outrage from journalist unions. One year on, his legal team still haven't been given a full charge sheet. Sravasti Dasgupta reports
Wednesday 13 October 2021 16:38 Comments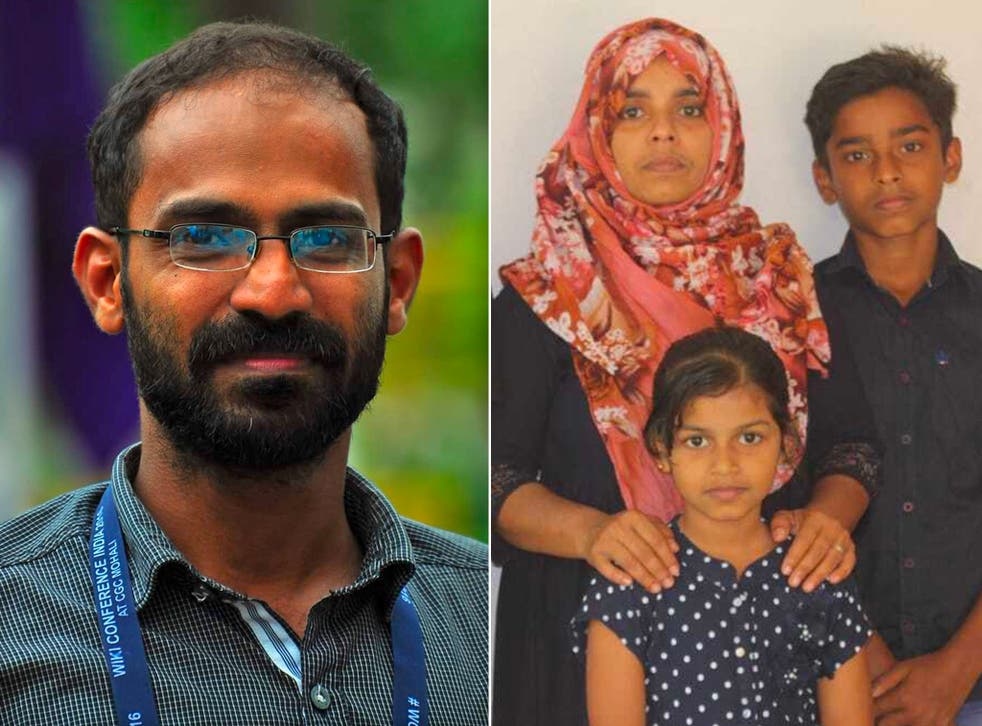 Leer en Español
For over 19 years, Raihanath Kappan's life revolved around her family and household; bringing up her three children, taking care of her ageing mother-in-law and supporting her husband.
Now at the age of 38, she has taken up the daunting task of fighting the might of the Indian legal system, as she struggles to secure the release of her husband Siddique Kappan.
Kappan, 42, is a journalist from the southern Indian state of Kerala, who was arrested along with three others on 5 October last year while on their way to report on the alleged gang-rape and death of a Dalit (formerly Untouchable) girl in Hathras, located in the northern state of Uttar Pradesh.
Join our new commenting forum
Join thought-provoking conversations, follow other Independent readers and see their replies