Snakes evolved from survivors of dinosaur-killing asteroid, study suggests
Joanna Taylor reports on a new study which suggests all living snakes evolved from a small handful of species that survived the collision of the asteroid that wiped out the dinosaurs on Earth
Tuesday 14 September 2021 16:08
comments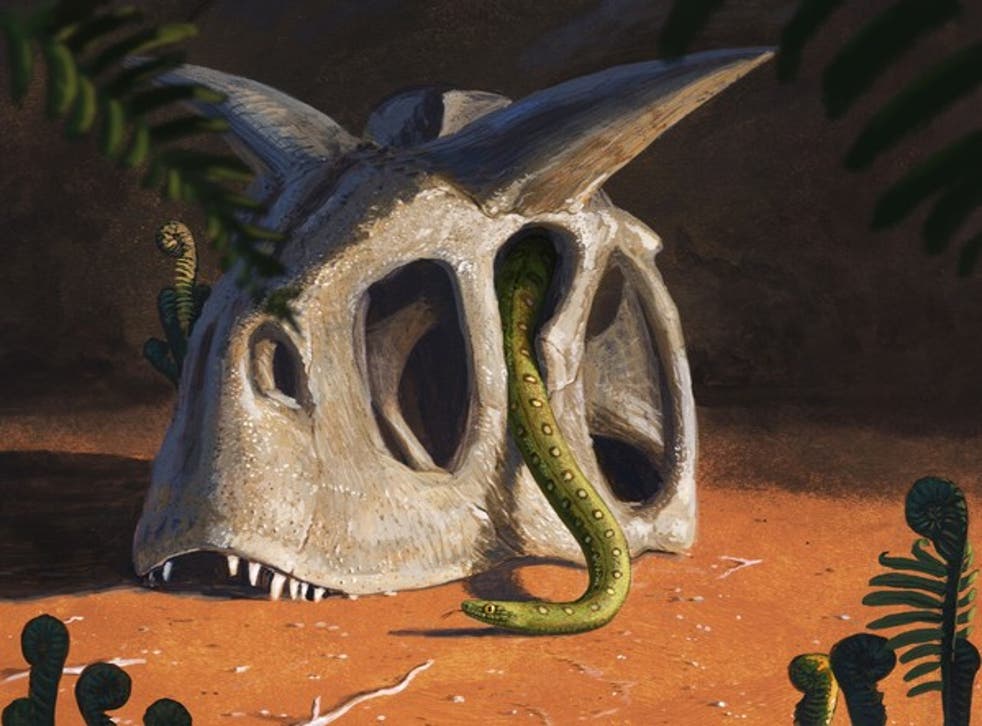 All living snakes evolved from a handful of species that survived the impact of the asteroid that wiped out the dinosaurs when it smashed into Earth, a new study suggests.
While three-quarters of the plant and animal species living on the planet were destroyed by the collision 66 million years ago, snakes not only survived but soon began to diversify, scientists say.
The study, led by researchers at the University of Bath, found that the reptiles' ability to shelter underground for long periods without food helped them to survive the collision's aftermath while the loss of competitors and creation of new habitats allowed them to flourish.
Join our new commenting forum
Join thought-provoking conversations, follow other Independent readers and see their replies