The Women's Super League star shining a light on mental health during the coronavirus pandemic
Aileen Whelan tells Joe Leavey she believes mental health has never been more important than it is right now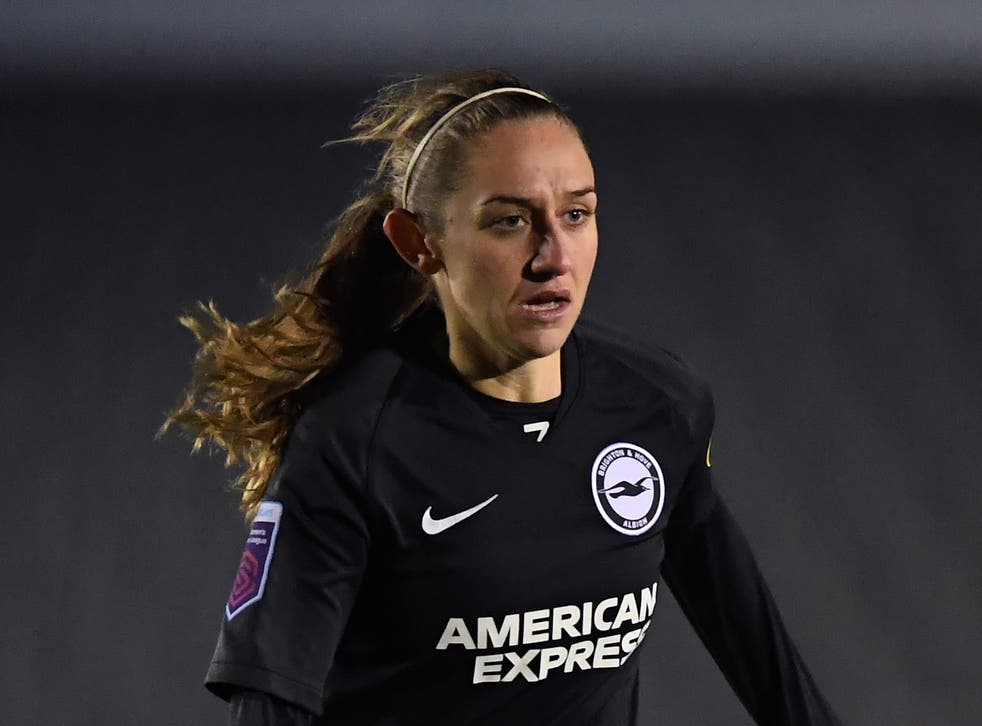 At a time when coronavirus is causing huge uncertainty, Brighton & Hove Albion forward Aileen Whelan believes mental health has never been more important than it is right now.
The 28-year-old had been in scintillating form before the Covid-19 pandemic hit the country, scooping the most recent PFA Fans' Player of the Month award for February.
But with all football suspended until it is safe and appropriate to return, Whelan has been making use of her other unique skillset to stress the importance of mental health during the lockdown.
Join our new commenting forum
Join thought-provoking conversations, follow other Independent readers and see their replies