'I can't believe I'm me!' Grand National history leaves Rachael Blackmore speechless
The 31-year-old became the first female winner of the world's most famous jumps race, an historic achievement that has left her pinching herself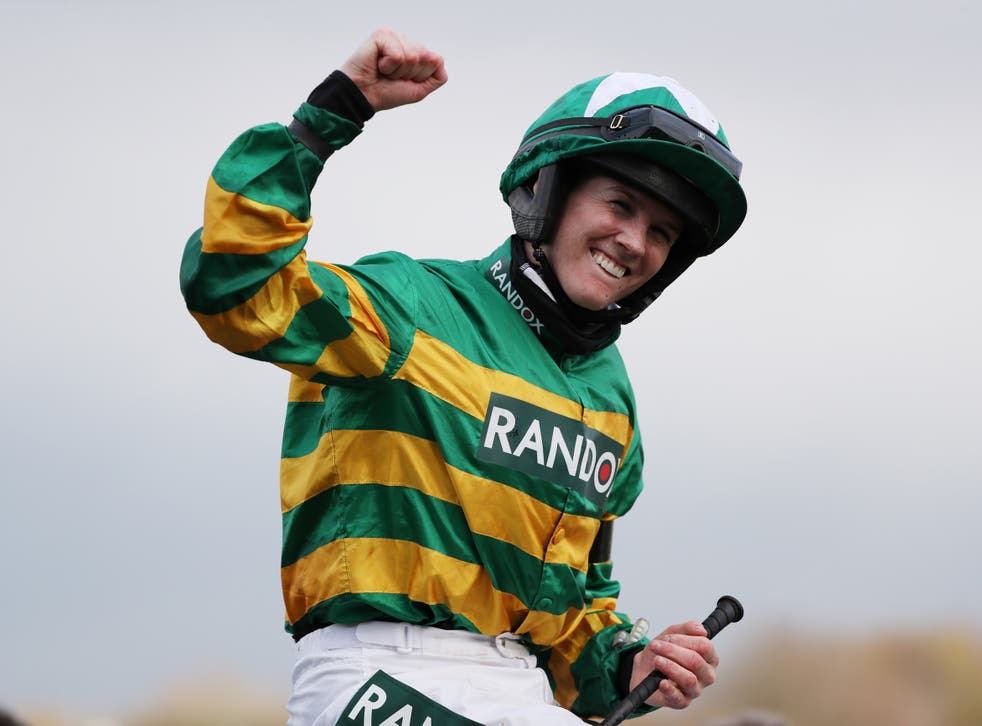 For 76 years Elizabeth Taylor was the only female winner of the Grand National.
But following Saturday's history-making ride at Aintree such a feat is no longer reserved just for the silver screen.
Rather than watching Taylor's 1944 film National Velvet, young girls now have a real-life superstar to look up to after Rachael Blackmore etched her name in the annals at the 2021 Grand National by becoming the first female jockey to win the 173-year-old race.
Join our new commenting forum
Join thought-provoking conversations, follow other Independent readers and see their replies