Letters posted to commemorate Scottish archipelago evacuation wash up on Norwegian beach after decade at sea
Prince Charles among those to receive postcard from discovered mailboat, Rory Sullivan reports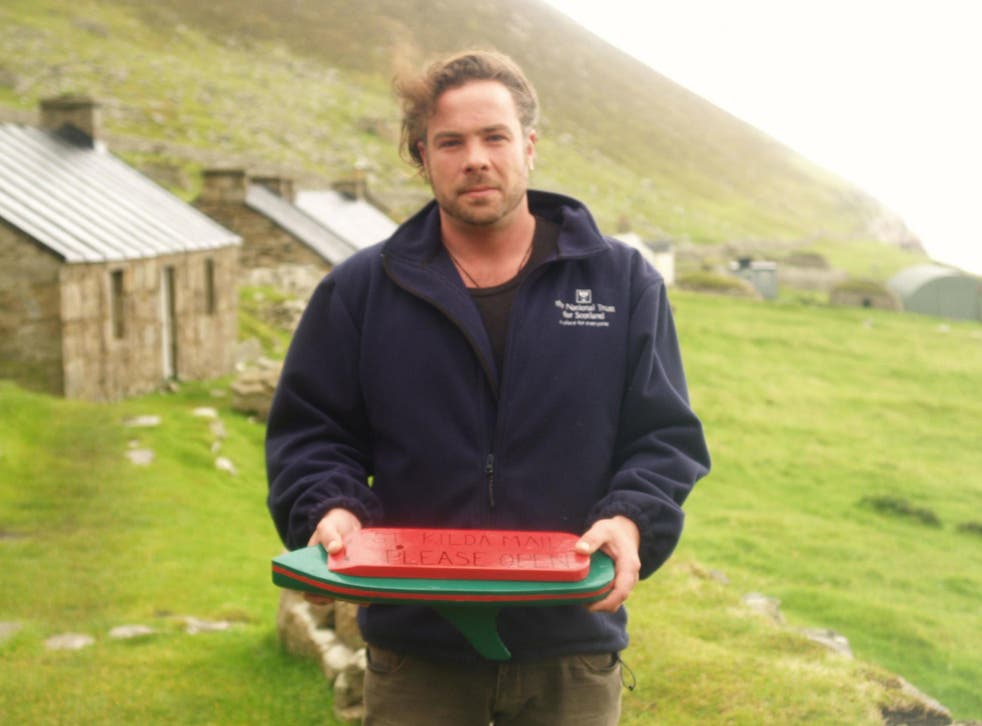 A small mailboat that was filled with letters to mark the 80th anniversary of the evacuation of a Scottish island has been found in Norway nearly a decade after it was put to sea.
The last 36 people living on St Kilda, an archipelago to the west of the Outer Hebrides, left their island homes on 29 August, 1930, because life there was becoming untenable.
Eighty years later, an archaeologist working for the National Trust for Scotland (NTS), which has been in charge of the islands since 1957, decided to pay tribute to the islanders by posting seven letters in a boat he had made out of pine.
Register for free to continue reading
Registration is a free and easy way to support our truly independent journalism
By registering, you will also enjoy limited access to Premium articles, exclusive newsletters, commenting, and virtual events with our leading journalists
Already have an account? sign in
Register for free to continue reading
Registration is a free and easy way to support our truly independent journalism
By registering, you will also enjoy limited access to Premium articles, exclusive newsletters, commenting, and virtual events with our leading journalists
Already have an account? sign in
Join our new commenting forum
Join thought-provoking conversations, follow other Independent readers and see their replies