Story of the song: Cloudbusting by Kate Bush
From The Independent archive: Robert Webb on a song inspired by the loss of a father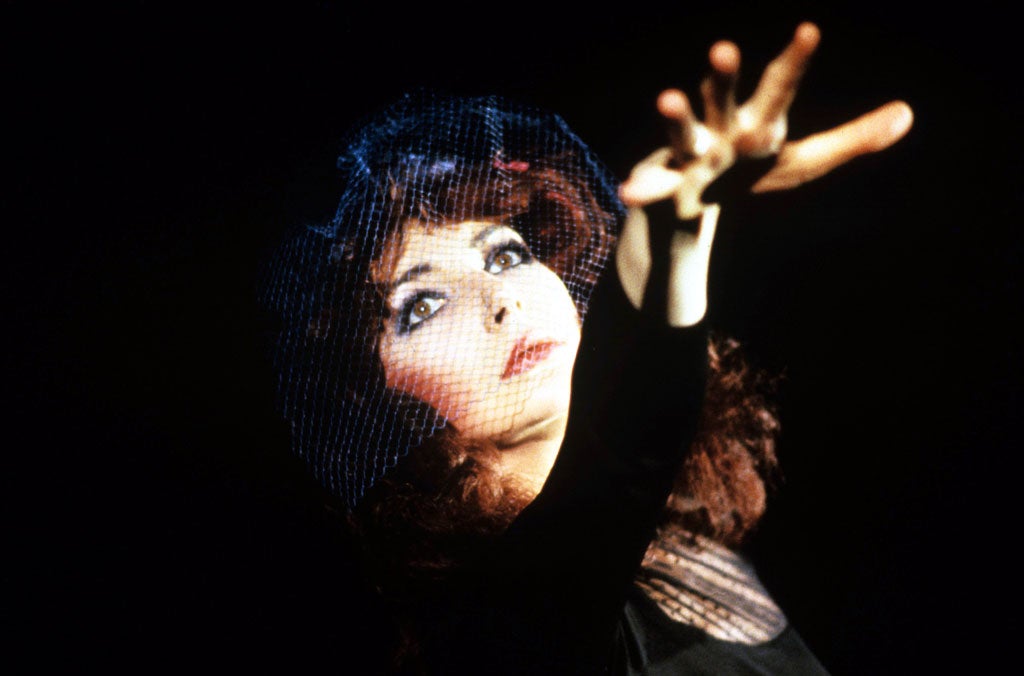 Her fifth album, Hounds of Love, is Kate Bush's jewel in the crown, the real The Kick Inside. Composed on the Fairlight and synthesiser, it's a mesmeric double-suite of songs around the themes of love, sexuality and the weather.
The second single taken from the album was the atmospheric "Cloudbusting", recorded at Abbey Road Studios with the Medici Sextet. It was inspired by Peter Reich's A Book of Dreams, a memoir of his father, the psychoanalyst and scientist Wilhelm Reich.
Bush found the volume in an occult bookshop. "It was just calling me from the shelf, and when I read it I was very moved by the magic of it," she says. "It's about a special relationship between a young son and his father."
In the 1930s, Wilhelm Reich's analysis of human emotions led to his discovery of "orgone" energy: transformed sexual energy present, he claimed, in all living things and throughout the cosmos.
"[Reich] lived in a place called Orgonon," says Bush. "He upset a lot of people selling orgone boxes, saying they could cure cancer and stuff."
His activities prompted an order from the US Food and Drug Administration for his work to be banned. In the book, Peter Reich describes how, as part of his prohibited research, his father also invented "cloudbusting" machines.
Bush says: "Together, they'd go out into the dry desert and make it rain, and this was a very magical moment for the child."
Reich was eventually convicted of contempt of court and imprisoned in Lewisburg Penitentiary, where he died in 1957. "The peak in the book is where his father is arrested, taken away from him; he was considered a threat. So, suddenly, his father is gone," says Bush.
The song opens with the boy emerging from a dream: "I wake up crying." Bush explains: "It's like setting a scene that immediately suggests that this person is no longer with someone they dearly love."
The boy recalls the cloudbusting excursions with his father. "They point big pipes up into the sky and they make it rain," says Bush. "But it's very much more to do with how the son does begin to cope with the whole loneliness and pain of being without his father. It's learning to cope with loss. I think, in a lot of ways, that's what all of us have to cope with."
Join our commenting forum
Join thought-provoking conversations, follow other Independent readers and see their replies