The Trump Review: Part 20
Covid recovery, election defeat and Rudy Giuliani's wild ride
In the penultimate instalment of our series recapping an unprecedented presidency, Joe Sommerlad looks at the president's swift return from his sickbed for the final weeks of campaigning and his lawyer stumbling from one humiliation to the next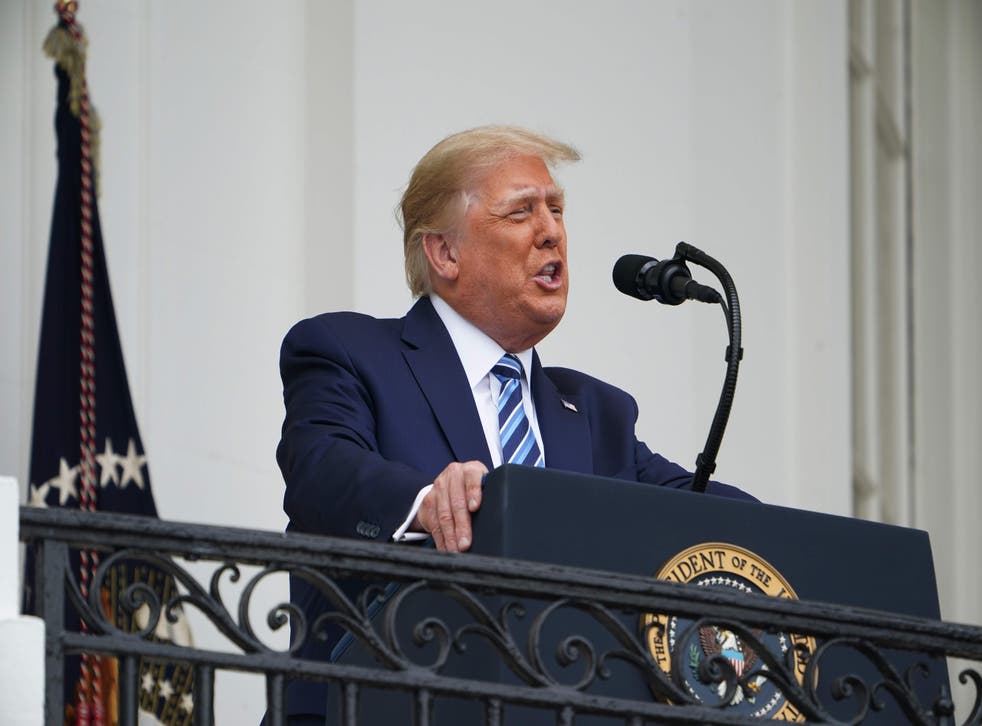 Donald Trump was whisked off to Walter Reed National Military Medical Centre in Bethesda, Maryland, on 2 October 2020 after testing positive for coronavirus, his reluctant, feverish walk across the South Lawn to Marine One proving one of the most dramatic moments of his presidency.
Already given oxygen, he was treated inside the facility with an experimental cocktail of drugs costing more than $1m (£729,000) and which included dexamethasone, a steroid that can induce euphoria, which would explain some of his subsequent tweets.
"I could be one of the diers," he reportedly reflected, with New York magazine's Olivia Nuzzi describing his choice of word as "a classic Trumpism, at once sinister and childlike".
Join our new commenting forum
Join thought-provoking conversations, follow other Independent readers and see their replies