Why the quieter side of Corfu is the perfect place for a socially distanced holiday
Away from the tourist-heavy hotspots, this popular Greek island is a haven of tranquillity, says Corfu native Anastasia Miari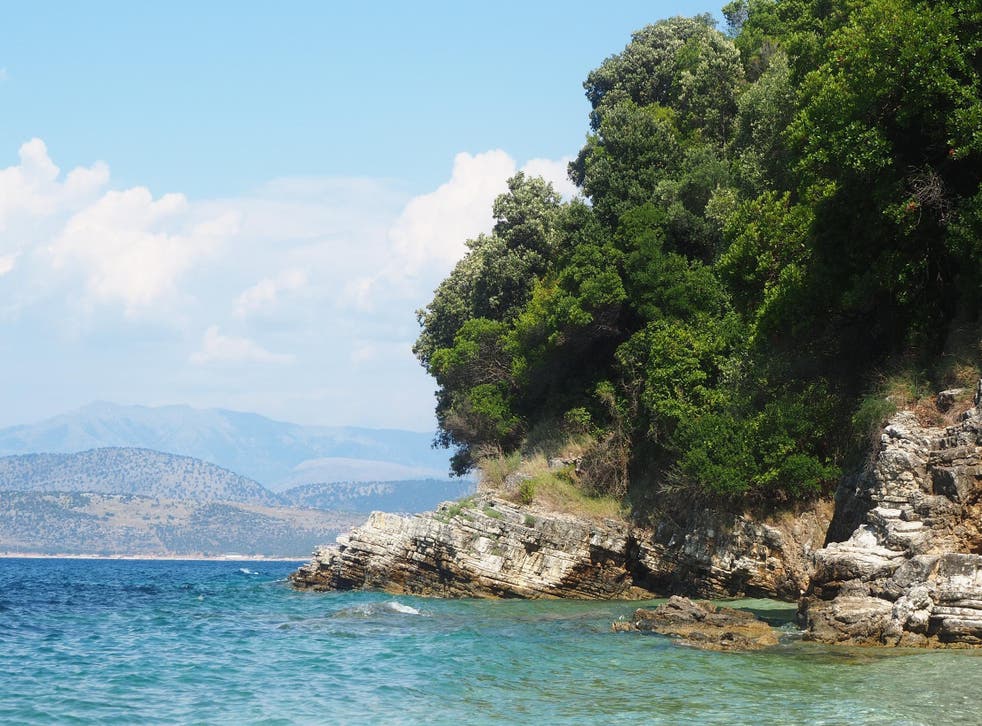 Corfu, like most southern European holiday destinations, is not having a normal summer. Beach bars and holiday strips usually spewing sunburnt, boozing tourists have failed to open. The Venetian old town, normally crammed with cruise ship day-trippers, has been repatriated to cold coffee-sipping locals. Beaches and bays boasting the best water are free to swim in, without the threat of an incoming yacht. And while holiday villages on the coast remain eerily quiet in the absence of our seasonal visitors, the island has become the ideal place to practice social distancing.
Raised in Corfu to a British mother and a Greek father in Kavos's heyday, I have rarely had the opportunity to experience the island like I have this summer. Emerging from lockdown in May but still wary, I took to the mountains, exploring hiking trails I never knew existed and beaches that always seemed too much of a pain to get to, seeking out isolation in the vast expanse of green that this particular Greek island is known for. In the absence of my favourite beach bars, I have been forced to see the island beyond its coastal developments, retreating inland to discover a Corfu few tourists ever experience.
Beyond sandy beaches and toothy cliff edges, I found a wild, verdant landscape in the most southern part of the island as I walked the first part of the Corfu Trail, a 220km walking route that runs the entire length of the island. Beginning in Kavos, a place I usually avoid for its lairy 18-30s crowd, the strip soon gave way to olive groves, the lake of Tsilaria (one many locals haven't even heard of) and dense forest, leading to an abandoned 17th-century monastery surrounded by a quilt of wild flowers and the odd rare orchid. Just past this lies Arkoudilas beach, lined with Jurassic-feeling vegetation, where I spent days wild camping and swimming solo. Even in busy summer months, this beach is something of a secret spot reserved for in-the-know locals in search of respite from the tourist hordes. It also happens to be one of the wildest, most unspoiled spots on the island.
Join our new commenting forum
Join thought-provoking conversations, follow other Independent readers and see their replies