Wandering the Wachau: How to do the best bit of the Danube
Many cruisers merely glimpse this exquisite wine-producing region in Austria, but it more than deserves your full attention, writes Andrew Eames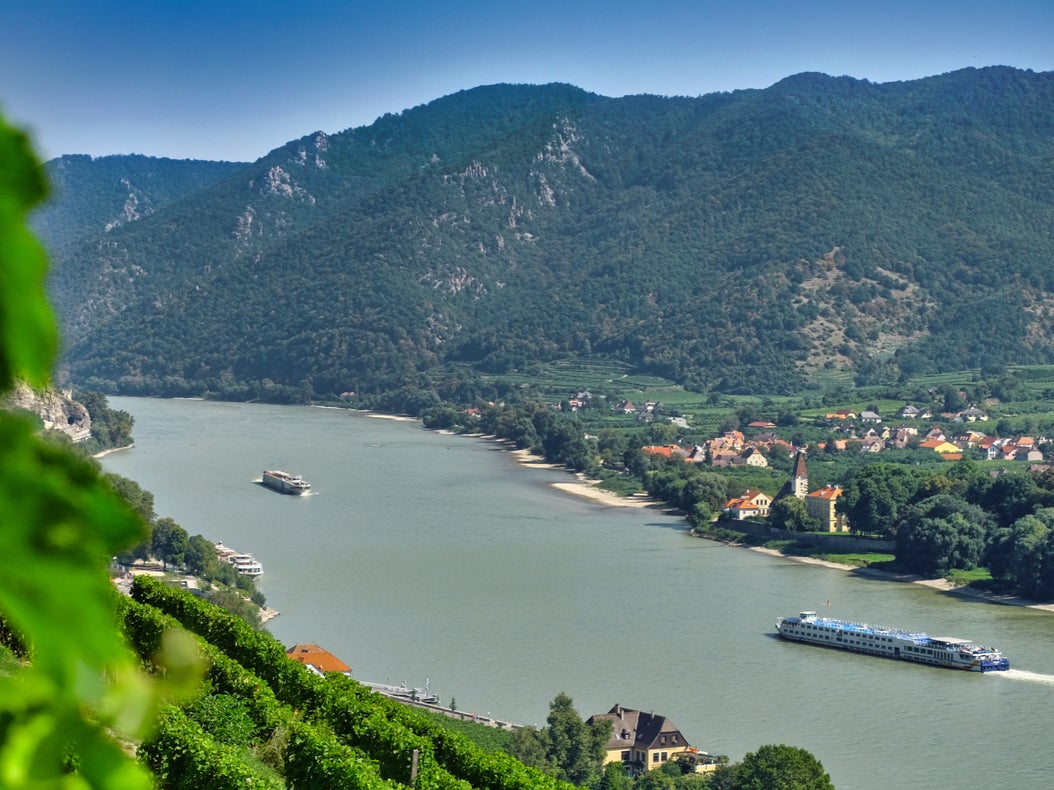 There's a section of the Danube in Austria that seduces all comers. It's a bucolic 22-mile stretch, where the river sashays through a valley whose slopes are strung like a harp with vineyards. A valley dotted with monasteries and castles, crowned by forest, whose delightful villages are clusters of pastel-coloured houses. This is the Wachau, Austria's pre-eminent wine-producing region.
Dotted with small winemaker's taverns, the region, with its curious water-powered ferries and its fruitful orchards whose 100,000 apricot trees blossom every spring, starts at Melk in the west and finishes at Krems in the east. A large proportion of its visitors just glimpse it in passing, on Danube cruises bound for the likes of Vienna and Budapest. The valley may not have the allure of a big city, but it is a World Heritage Site, and a very sustainable one, too. It is best explored by way of a famous cycle path, local riverboats, and a meandering little train.
The first step is to get to Krems, a handsome transport hub at the Wachau's downriver end. Trains from Vienna to Krems take just over an hour, and the town itself makes a good base, with a selection of hotels and restaurants. I would recommend staying in the Hotel Unter der Linden, and stopping for dinner in the traditional Gasthaus Jell, with its old wooden dressers and lace tablecloths.
Join our commenting forum
Join thought-provoking conversations, follow other Independent readers and see their replies