Enjoy the best views in the Lake District without spending a penny
Louise Carey eschews the luxuries of a hotel bed for an overnight stay at a mountain-top bothy
Thursday 10 December 2020 12:23
comments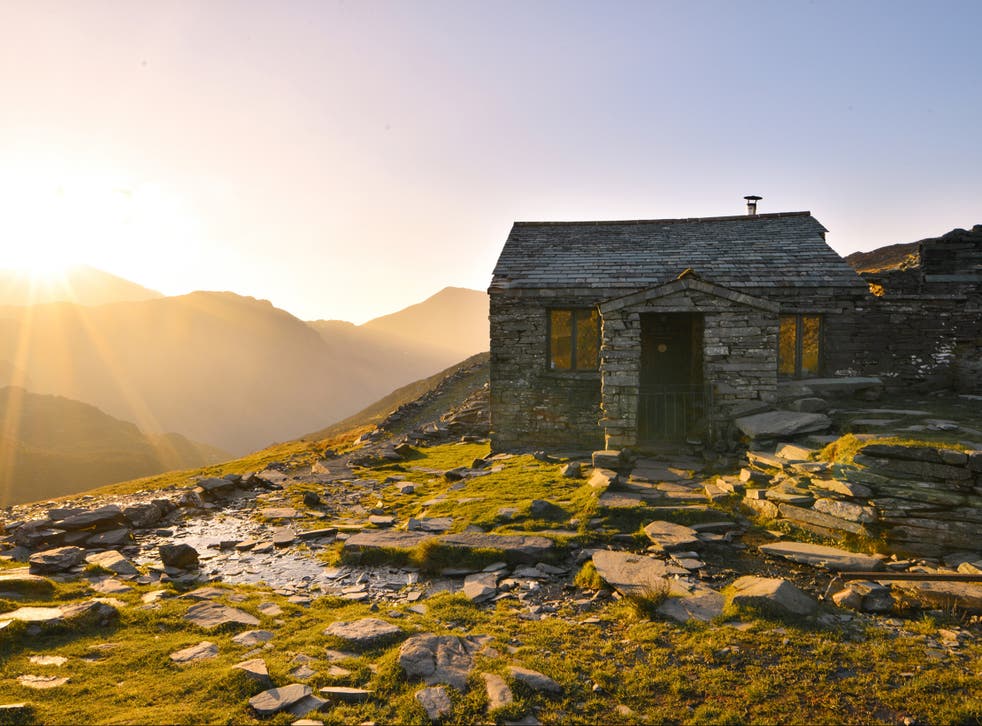 Idly wondering when my precariously balanced rucksack will tip me backwards and send me careening down the mountain isn't the most relaxing thought to have on a trip.
In the car park at the bottom of the climb, I'd worn my well-prepared backpack with pride, feeling like a mixture between Bear Grylls and a particularly zealous Girl Scout. But by the time we'd finished the hardest part of the ascent, my hair was plastered to my sweaty forehead and my chest was heaving. When we eventually stop to take a breath, I shrug off my pack in relief and listen as it falls to the ground with a solid thud.
"Maybe you should have packed less," one of my amused, and far more experienced, companions suggests. I take a moment to consider that perhaps my tendency to chronically over-pack is even less suited to hill-walking than it is to Ryanair flights. Either way, I'm sure the 20-pack of chocolate bars, two separate water bottles and an ample selection of fleeces will come in handy for our overnight stay in the Dubs Hut bothy at Fleetwith Pike.
Join our new commenting forum
Join thought-provoking conversations, follow other Independent readers and see their replies