Defying threats and violence, Tunisia's queer community take central role in anti-government protests
As anti-government protests continue in Tunisia, one community has been to the fore, reports Simon Speakman Cordall in Tunisia
Wednesday 24 February 2021 18:13
comments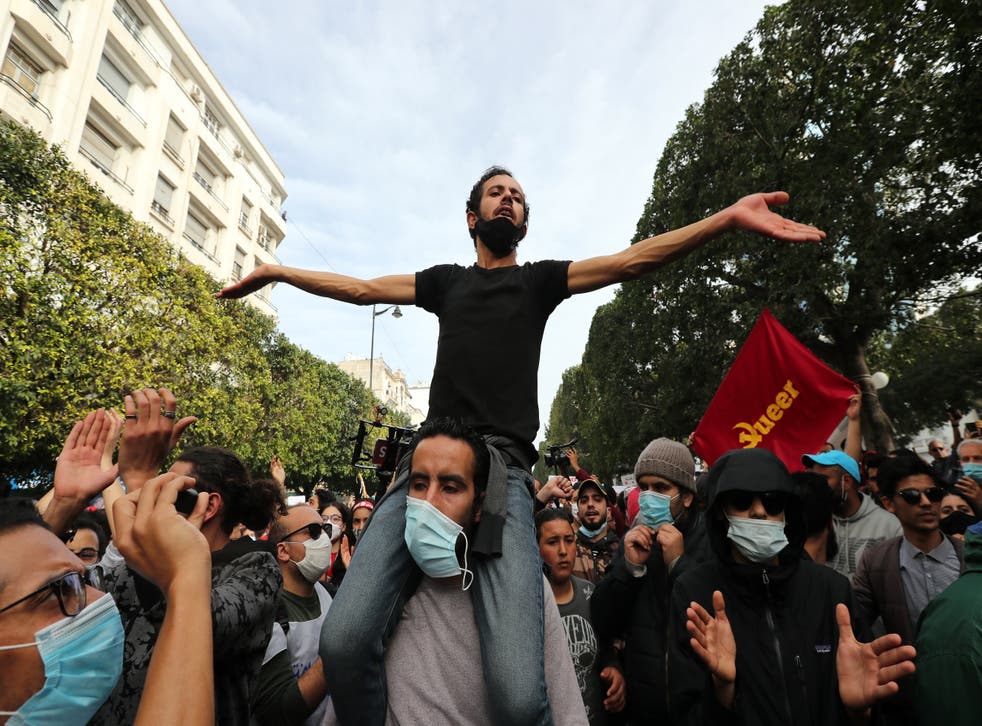 Tunisia is hardly a stranger to protest. From the mass demonstrations that toppled autocrat, Zine El Abidine Ben Ali in 2011 to the present, mass unrest has become a near annual fixture of Tunisian street life.
This year has been little different. Faced with a rising tide of social movements calling for economic development, jobs and an end to the financial stagnation that has dogged the country for over a decade, the government announced a strategic four day coronavirus lockdown, which would coincidentally fall over the ten year anniversary of the revolution.
If the strategy was intended to calm the mood, it backfired.
Join our new commenting forum
Join thought-provoking conversations, follow other Independent readers and see their replies