Could Britain's car-choked cities get more liveable because of the pandemic?
Measures introduced now to make cycling and walking easier should remain after pandemic, campaigners tell Jon Stone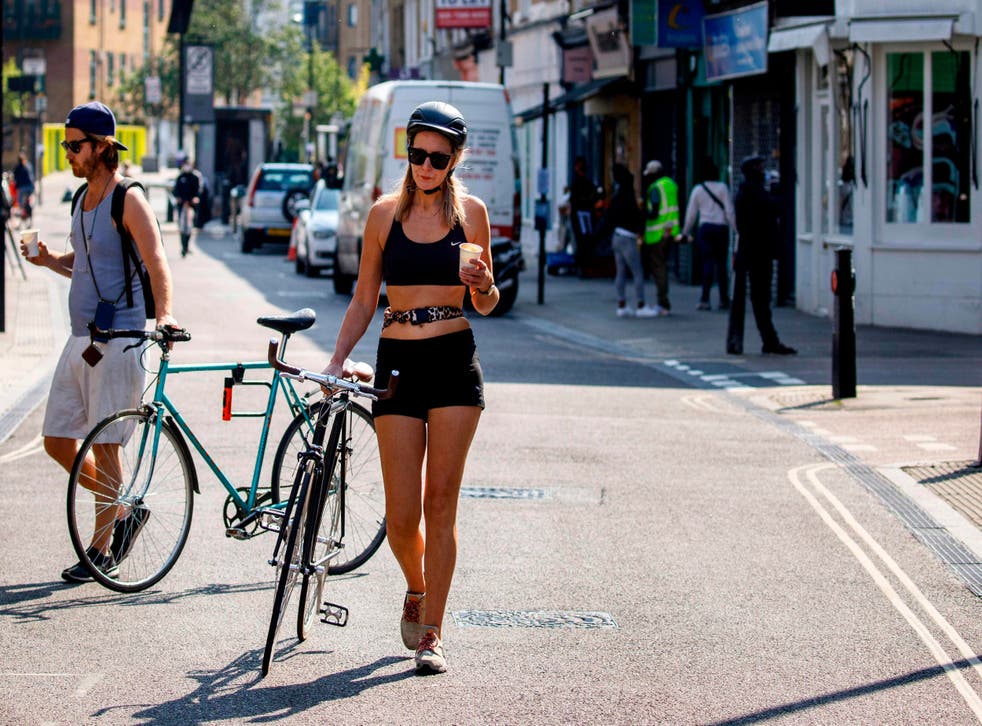 Britain's streets have been changed overnight by the coronavirus lockdown: in some places, normally busy shopping drags are devoid of people; rush-hour traffic jams have slowed to a trickle in all but the busiest areas.
Elsewhere, queues of people stocking up on essentials snake out of shops operating a one-in-one-out policy, and parks are filled with people going for their daily social-distanced walks, dodging each other.
"The way that people move has an impact on people around them and I think it's never been more obvious than now," Giulio Ferrini, head of urban design at Sustrans, a walking and cycling charity, tells The Independent.
Join our new commenting forum
Join thought-provoking conversations, follow other Independent readers and see their replies