'The coastguard had a packet of face masks ready for me': 72-year-old who rowed the Atlantic on coming back to coronavirus
Zoe Tidman speaks to a retired carpenter about arriving in Antigua to a locked-down world after four months alone at sea – and his quest to return to his Leicestershire home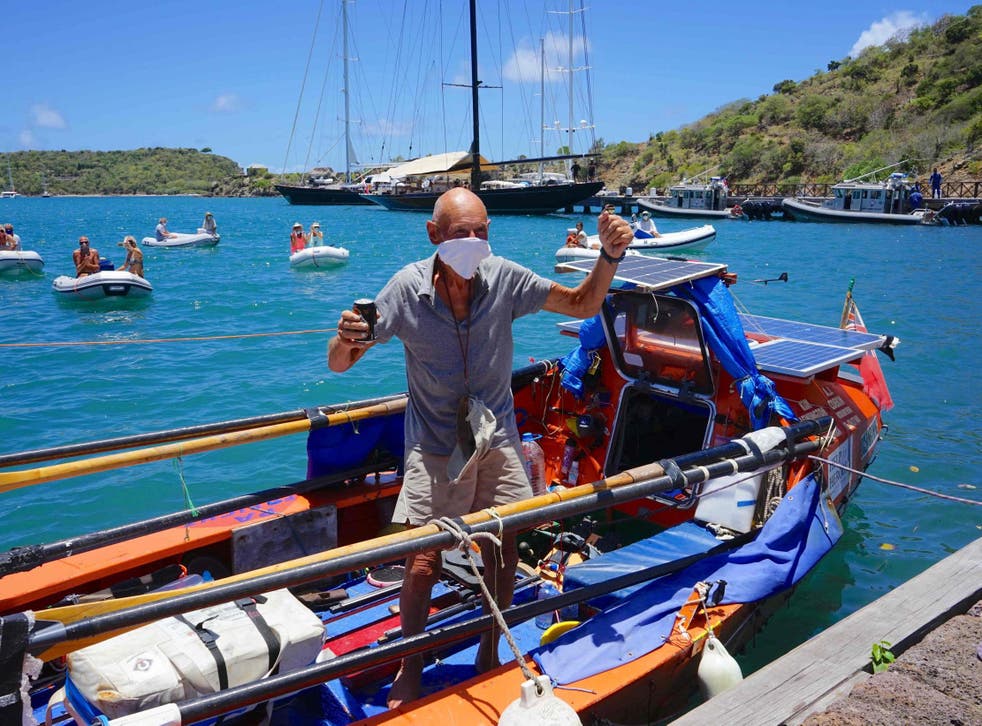 Like millions of septuagenarians across the world, Graham Walters has spent a significant proportion of 2020 in isolation. However, unlike his peers, Graham's was rather more self-imposed.
His feat would be remarkable even in more normal times. The 72-year-old set off from his home in Leicestershire on a four-month solo transatlantic voyage, his third such trip, in a rowing boat he made himself in his garden more than 20 years ago.
When Graham left in January, the coronavirus was still in its infancy. Two days before the voyage began, the Chinese city of Wuhan, home to more than 11m people, was locked down. At least 17 victims had died and more than 570 others had been infected, including in Taiwan, Japan, Thailand, South Korea and the US.
Join our new commenting forum
Join thought-provoking conversations, follow other Independent readers and see their replies