'A forest full of love': The memorial woodland offering bereaved families the chance to say a final farewell to loved ones lost to coronavirus
Colin Drury travels to Wrea Green in Lancashire, where one family's selfless decision to turn a housing development plot into a wildflower woodland is offering people the opportunity to honour those who lost their lives to Covid-19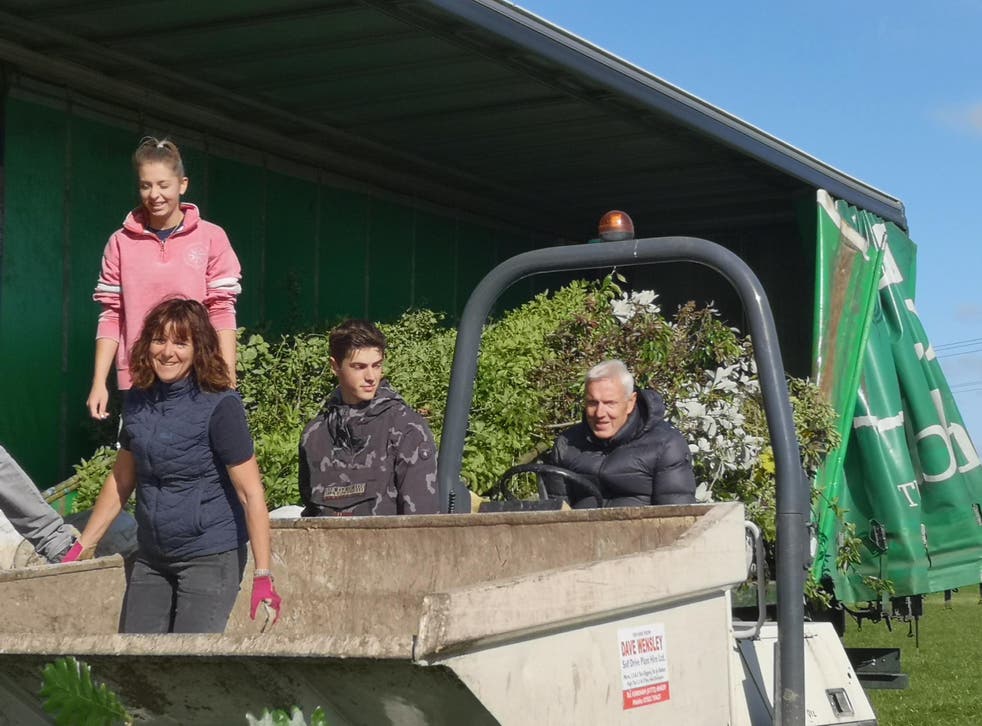 When her best friend died in April following a long battle with cancer, Sue Ybarras found herself facing a devastating reality: the coronavirus lockdown meant she was not allowed to go to the funeral.
"It was immediate family only," the 52-year-old tells The Independent. "It was hard enough not being able to see her in those final weeks – not being there when she was getting worse – but to not get a chance to say goodbye after she was gone, it was heartbreaking."
Today, in a field in Lancashire, Sue is, in some small way, putting that right.
Join our new commenting forum
Join thought-provoking conversations, follow other Independent readers and see their replies