80-year-old missing hiker feared dead turns up at press conference held to help find him
A grandfather who survived three nights camping in the Pennines after becoming lost during a hike was reunited with his family minutes before they began an appeal to the public to find him, writes Tim Wyatt
Tuesday 08 September 2020 20:08
comments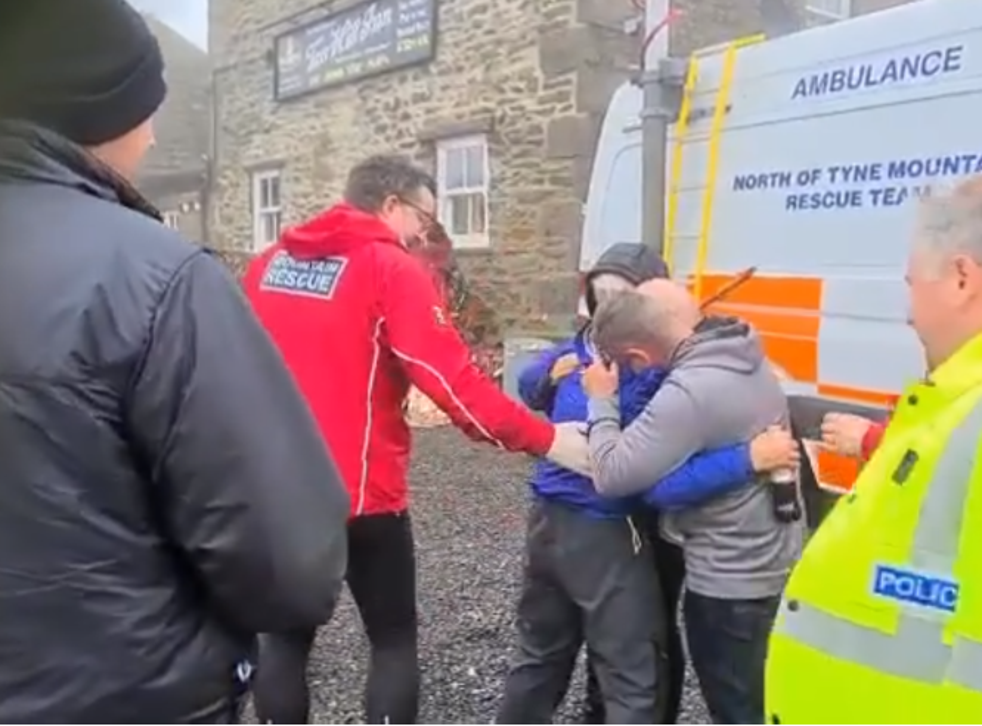 Leer en Español
A
n 80-year-old hiker who went missing in the Yorkshire Dales for three days was reunited with his family at a police press conference called to publicise his disappearance.
Harry Harvey was on a group-organised walk in Upper Swaledale in North Yorkshire on Saturday when he disappeared.
Police officers, mountain rescue volunteers and an RAF search and rescue team scoured the area but could find no sign of him. More than 100 people were involved at one point, as well as several specialist dogs.
Join our new commenting forum
Join thought-provoking conversations, follow other Independent readers and see their replies