'Years lost and millions wasted': How HS2's eastern leg came to hang in balance
Yorkshire and East Midlands are expected to have hugely reduced offering under revised rail plans. So, Colin Drury asks, what went wrong? And what comes next for those places left behind?
Sunday 24 October 2021 21:17 Comments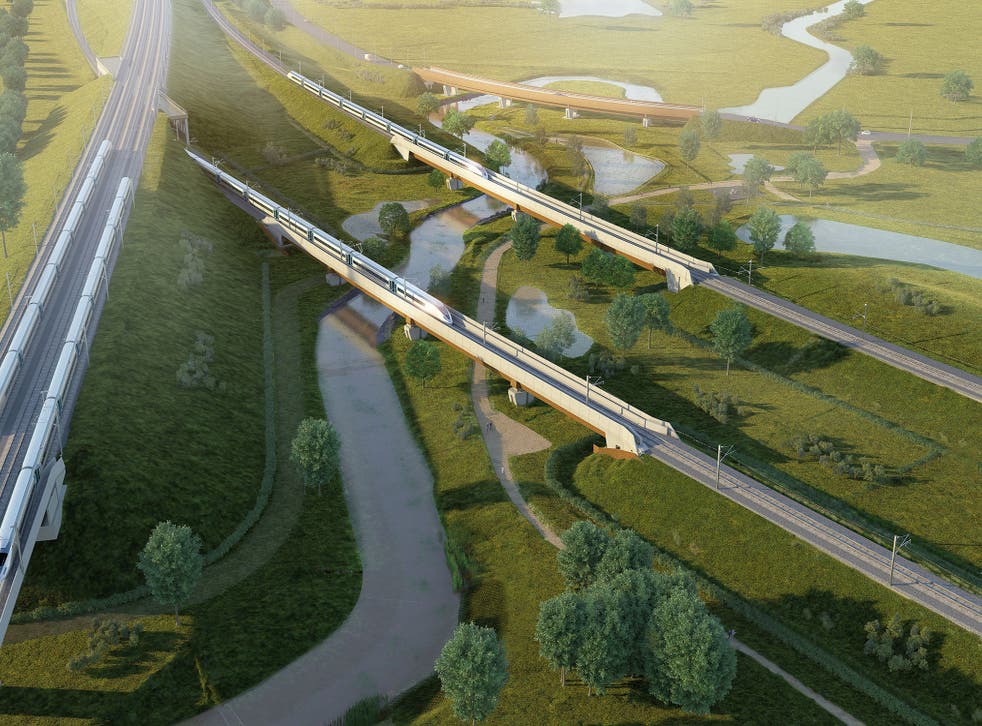 For Boris Johnson, it is a transport scheme that appears oven-ready to deliver solutions to two of his biggest challenges.
The eastern leg of HS2 connecting Leeds and Sheffield to Birmingham and London would, advocates say, help level up vast swathes of the East Midlands, Yorkshire and the North East while also reducing the UK's carbon emissions.
Already £140m has been spent compulsorily purchasing homes along the route. Tens of millions more have been ploughed into surveys and studies.
Join our new commenting forum
Join thought-provoking conversations, follow other Independent readers and see their replies