'Partying' dolphins and rare sea slug resembling glowing lump of coal found in UK waters
Highlights of Wildlife Trusts' 2020 marine review include shoal of Atlantic bluefin tuna up to 10ft long and swimming at speeds of over 40 mph spotted chasing mackerel, sardines and herring from Cornwall to Kent, writes Tom Batchelor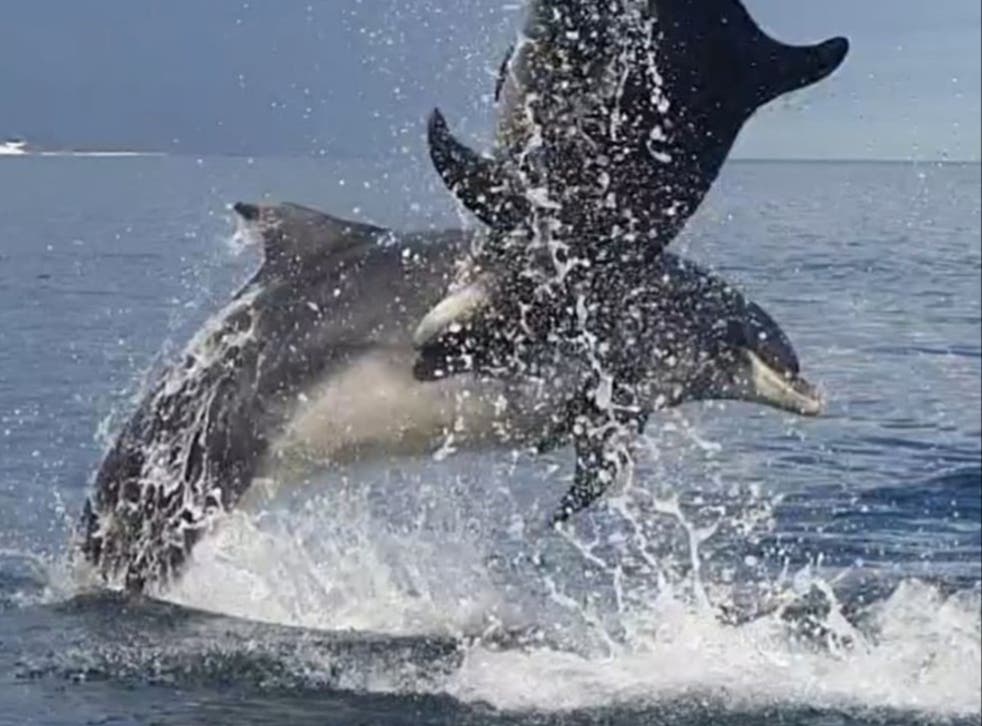 An extremely rare sea slug, sand lizards and 30 bottlenose dolphins seen "partying" off the Teesside coast are among the creatures to feature in an annual review of marine life spotted in UK waters in the past 12 months.
Thousands of Atlantic bluefin tuna were witnessed in a rare "run" up the English Channel from Cornwall to Kent and a baby Risso's dolphin was filmed being born in Wales.
The Wildlife Trusts' 2020 marine review also reported an "explosion" in Arctic terns – up by 2,900 per cent – as well as increasing numbers of grey seals.
Join our new commenting forum
Join thought-provoking conversations, follow other Independent readers and see their replies