Jen Psaki: How will Joe Biden's new press secretary differ from her White House predecessors?
Joe Sommerlad considers how Psaki will make her mark on the White House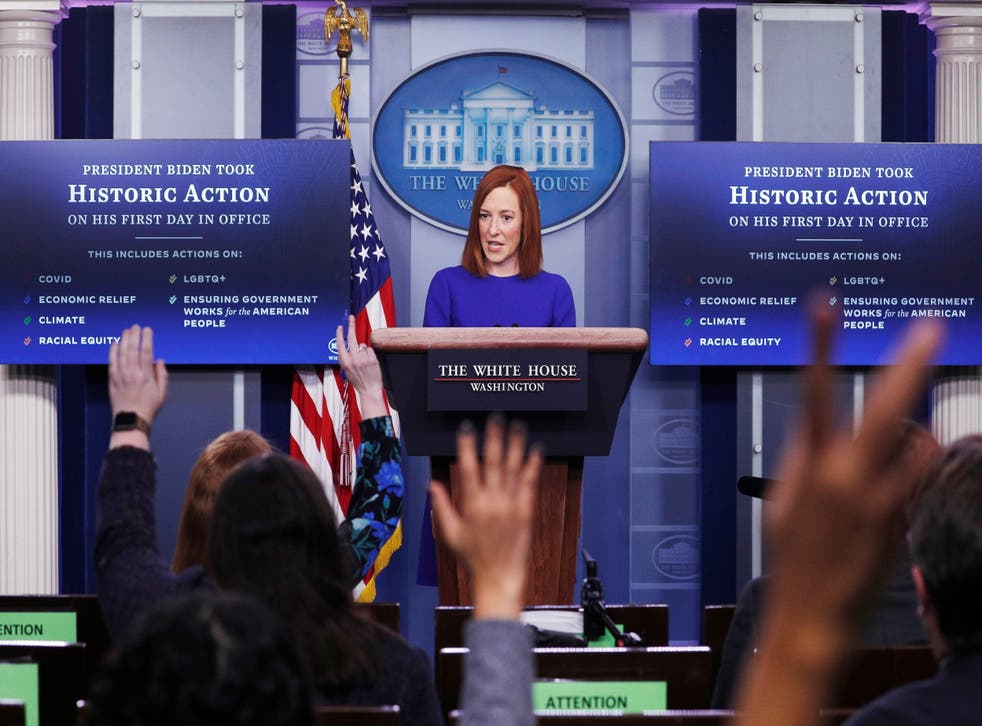 Joe Biden's arrival in the White House means he is being joined by a new press secretary tasked with answering to the American people on behalf of his administration and its policies from behind the famous lectern in the James S Brady Briefing Room.
Mr Biden's choice for the role is Jen Psaki, who made her first appearance on the podium on Wednesday following his inauguration and was quick to promise a more respectful, less adversarial relationship than the assembled reporters had become accustomed to under her Trump administration predecessors.
"When the president asked me to serve in this role, we talked about the importance of bringing truth and transparency back to the briefing room," she said.
Join our new commenting forum
Join thought-provoking conversations, follow other Independent readers and see their replies