Even as Joe Biden continues to lead Trump, he and Democrats stumble at every turn
On paper, Democrats should win the White House and Senate. But, as always, they are at risk of wrestling defeat from the jaws of victory, writes Washington Bureau Chief John T Bennett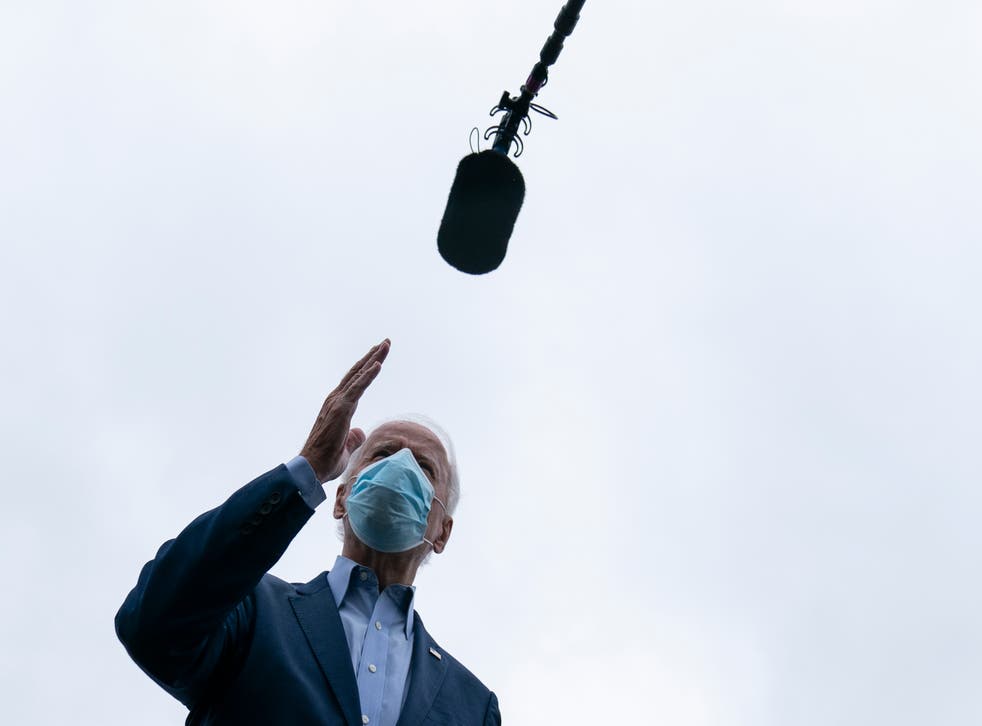 The plane that was supposed to ferry reporters to a Joe Biden campaign stop in Pennsylvania broke down. A few minutes later, his running mate, Kamala Harris, had to pause her remarks at a much-anticipated Supreme Court confirmation hearing due to a poor connection.
Those hiccups came three days after House Democrats were so concerned by a medicated and coronavirus-infected Donald Trump's recent behaviour they crafted a bill to help Congress determine if a sitting president has become too impaired to serve – but did not write it so it would apply to Mr Trump before his term expires in January.
Those snafus come as national polls show Mr Biden maintaining a double-digit lead over Donald Trump with less than a month until Election Day. But they are merely three in a handful of miscues, mistakes and missed opportunities committed in recent days by top Democrats, including Mr Biden and Ms Harris.
Join our new commenting forum
Join thought-provoking conversations, follow other Independent readers and see their replies