A View From the Top
How Jamie and Marie Burrows want to use vertical farming to feed Britain
Food has always just been the theme – this is really about how you apply tech in urban settings to solve problems, Jamie tells Martin Friel
Saturday 23 November 2019 20:58 Comments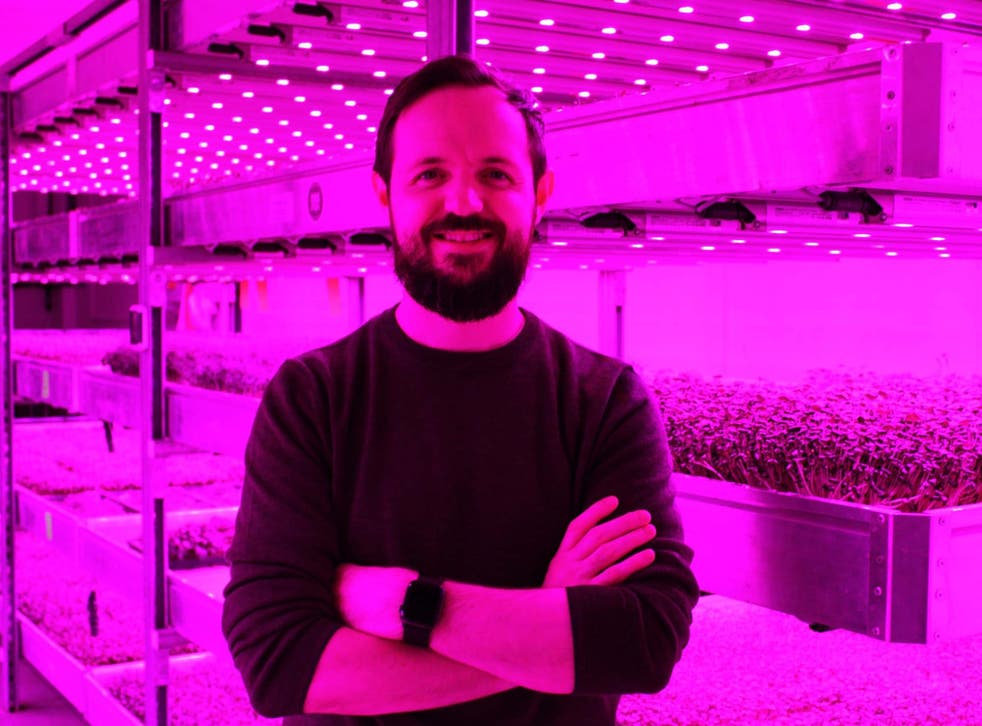 The importance of the UK's ability to feed itself has increased in line with the likelihood of a no-deal Brexit. Why? Well in 2016, the UK produced just 49 per cent of its food with only 23 per cent of the fruit and veg eaten in Britain grown here. That translates as €10.3bn (£8.8bn) of fruits and vegetables imported every year.
There are a multitude of reasons why this is an issue but chief among them is the environmental impact of global transportation of produce; and how that produce is manipulated to maintain freshness in transit and beyond.
This hasn't gone unnoticed by a band of entrepreneurs who have been revolutionising the way we grow food in an attempt to make our consumption of fruit and veg more sustainable. Their answer? Vertical farms.
Join our new commenting forum
Join thought-provoking conversations, follow other Independent readers and see their replies